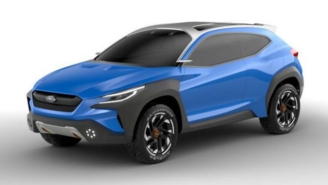 Recently, Subaru's wildest and most futuristic concepts all share one thing in common – the Viziv nameplate. At this year's Geneva Motor Show, the Japanese automaker unveiled its latest vehicle that would be nestled into the Viziv lineup, the Viziv Adrenaline Concept. While the concept vehicle looks awfully similar to something we expect to see from the next-gen Crosstrek, Subaru claims the concept's "Bolder" design philosophy will pave the way forward for upcoming models.

The Viziv Adrenaline Concept does look different from Subaru's current vehicles. It's sharper, with more jagged edges, and has tough body cladding throughout the entire body. Modern Subarus err to the side of being conservative, so seeing something that's more out there and daring is a good thing. In traditional Subaru fashion, the concept looks like it's ready to do some off-roading, which is always a good thing.

Besides having a more rugged design than some of Subaru's current vehicles, there isn't a lot that specifically points toward how the concept will dictate the brand's future vehicles. And the concept on display at the auto show had some of the blackest window tint you've ever seen, so the interior is a total mystery.

If there are a few things we could see making their way over to a production model, it would be the angular headlights, circular fog lights, slim grille with a large horizontal pillar, circular rear lights, and large chunky fenders.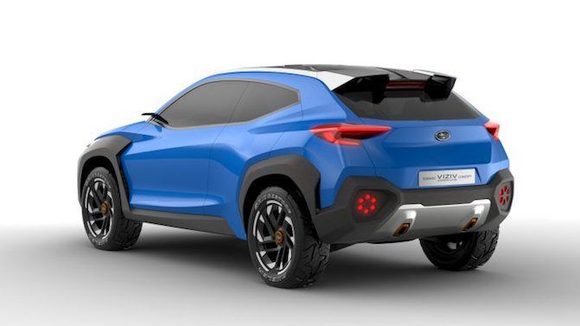 Based on the all-new 2020 Legacy that was unveiled earlier this February, Subaru could be positioning its vehicles to move upstream. The new sedan might look the same, but the automaker spent more time focusing on making it quieter, more rigid, and more upscale on the inside. Case in point, the cabin has a new 11.6-inch touchscreen that oriented vertically, while the materials themselves are nicer than before.

If Subaru were planning to go into a more luxurious direction, having a sharper design would certainly help. It would, oddly, also mimic what Mazda has done recently with new options like the Mazda6 and Mazda3. Still, Subaru has its off-roading and rugged chops to rely on, so we'd expect some elements from the brand's durable background to stick around.