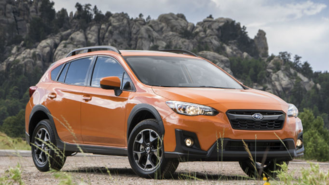 Subaru has been crushing it lately, being one of the few automakers to continually have a good year in sales. Last year marked the Japanese automaker's 11th consecutive year to see its sales number increase in the U.S., as the brand sold a total of 680,135 vehicles. Despite Subaru's continuing success, the automaker isn't exactly in a rush to build more cars.

WardsAuto got the scoop on why Subaru isn't ramping production up, even though it's expecting even better numbers in 2019. "Our biggest issue is we don't have enough supply," Tom Doll, president and CEO-Subaru of America, told the outlet. "But we want to make sure we can produce the cars with quality, and we want to make sure we can bring our suppliers along with us, so we're not at peak production at this point." In fact, Doll, in the name of quality, wants to slow production down.

In accordance with consumers' love affair with SUVs, the Forester, Crosstrek, and Outback continue to be Subaru's most popular models. The recently released Ascent was also one of the better selling models. One would assume that Subaru wants to load dealers with a ton of these models, but that's not the case.

Doll told Wards Auto that dealers only have 20 days' supply of the new Ascent, which is the same case for the Forester – Subaru's best-selling vehicle. For the Crosstrek, the automaker only has a 15-day supply on hand. In 2018, Subaru sold 36,211 units of the Accent, 177,563 Forester SUVs, and 110,138 units of the Crosstrek. So having a short supply of these vehicles on hand at dealers is puzzling.

For consumers, having a limited supply of vehicles available could keep prices high and the number of discounts low. That could create a situation where consumers would head to another brand, but Subaru's not worried about that.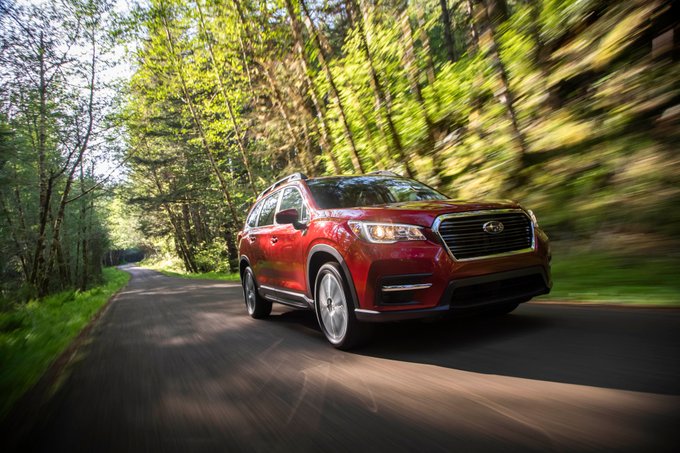 For one, 2019 will be the first full year of sales for the new Ascent. The three-row SUV is already off to a good start, and since consumers are still purchasing SUVs in insane numbers, it looks like the SUV will do extremely well in 2019. Then there's Subaru's unique lineup.
The Outback, which accounted for 178,584 units sold (the brand's second-best-selling vehicle), is a raised wagon. Very few other automakers sell a wagon in the U.S. anymore. The Crosstrek is also unique, offering wagon-like usability in a crossover-like body.

Subaru has carved a little niche for itself in the market, acting as the reliable, versatile, and adventure-seeking option in the segment. Consumers purchase a Subaru because few other competitors have the same build quality, off-roading capability, and uniqueness.
Instead of flooding the market with vehicles that don't stand by the brand's high quality, Subaru wants to take things slowly to ensure its vehicles still appeal to its consumers. While it may turn some buyers away, it could mean lifelong customers for those that do decide to make a purchase.