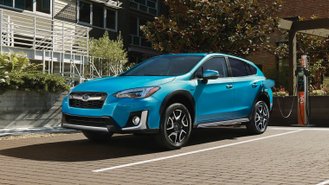 Subaru, like a lot of other automakers, is setting its sights on electrified vehicles. The Japanese automaker recently announced its future electrification goals, which include all of the vehicles it sells globally to be electric by the first half of 2030. 2030 also marks the date when Subaru wants electrified vehicles (all-electric models and hybrids) to account for 40% of its global sales. The goals are part of a larger picture that includes creating a carbon-free society.
At the same time Subaru announced its electrification goals, the automaker also unveiled a new design study for an all-electric crossover, reports Auto News. The design study looks like a real-life version of a rough sketch with chunky lines, a raked rear windshield, digital side view mirrors, as well as short overhangs at both the front and back. While rough, the electric crossover is a hint at what Subaru and co-partner Toyota have in mind for an EV that will go on sale by 2025.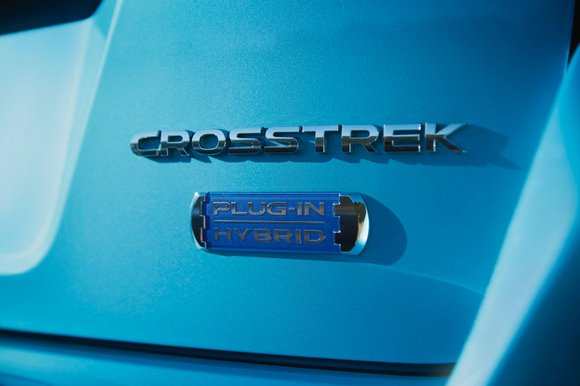 In addition to the electric crossover, Subaru has plans to introduce what Auto News reports as a range of "strong hybrids." These hybrids will use Toyota's technology.
While the outlet doesn't provide any information on what "strong hybrids" means, we think it's along the same lines as what's found in the newer Subaru Crosstrek Hybrid. The plug-in hybrid vehicle uses Subaru's 2.0-liter flat-four engine and two electric motors. In traditional Subaru fashion, the subcompact SUV comes with all-wheel drive. It sounds like Subaru will continue to use a similar powertrain setup in its upcoming hybrids.
Numerous automakers are moving toward electric vehicles. General Motors has plans to introduce roughly 20 electric vehicles by 2023, Volkswagen wants to build a million electric vehicles in 2023, Honda is accounting for two-thirds of its models to be electrified by 2030, Toyota has plans to introduce six new EVs in 2020, and Mercedes-Benz wants to come out with 10 different EVs by 2022. Those are just a few of the major brands with plans for electric vehicles, but nearly every automaker in the business is looking to shift toward electrified cars in the future.