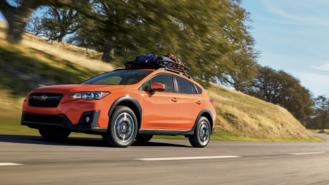 While other automakers have struggled to make their car-based crossovers stand out from the new models that continue to come out on an almost daily basis, Subaru doesn't have that issue with the Crosstrek. It's funky, genuinely capable thanks to a standard all-wheel-drive system, and easy to drive thanks to its compact size. But if there's one we're yearning for with the Crosstrek, it's more power. Unfortunately, that's not likely to happen.

In an interview with Motor Trend at the Chicago Auto Show, Tom Doll, Subaru North America's president, clearly stated that demand for the Crosstrek, and the Forester, was too high to come out with a more powerful engine.

"You could argue, and some people do, that for the Crosstrek we should have a higher-performance engine in that car," said Doll. "But on the other hand, we're selling as many as we can get. We haven't really hit the top with the Crosstrek yet."

The Crosstrek currently comes with a 2.0-liter four-cylinder Boxer engine that produces 152 horsepower and 145 pound-feet of torque. Those figures make it one of the more sluggish compact crossovers on the market. When we reviewed the Crosstrek, we claimed the lack of power was one of our least favorite things with the crossover. A more powerful engine, even if it were only slightly more powerful, would be a major upgrade for the model.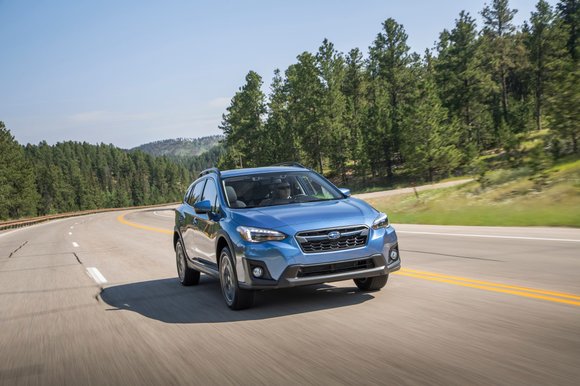 While that's not in the Crosstrek's cards for the near future, Doll didn't write off the possibility of a turbocharged engine further down the line. "In the future, if we need to hit additional volume targets or if the sales wane a little bit, as a way to try to get additional interest in a car, [we could] offer a high-performance engine."

Unfortunately for consumers, that doesn't look like it will happen anytime soon. In 2018, Subaru sold 144,384 Crosstreks, which made it the third most popular vehicle in the brand's lineup behind the Outback (178,854) and the Forester (171,613).

As far as competitors go, the Hyundai Kona is available with a 175-hp turbocharged inline-four, the Mini Cooper Countryman is available in a John Cooper Works ALL4 trim with 228 hp, and the Jeep Compass is offered with a 180-hp 2.4-liter inline-four.