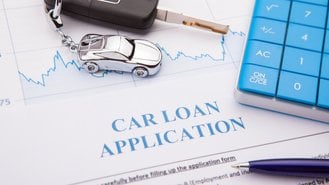 Subprime and deep subprime car loan originations fell to an all-time low during the second quarter of 2020, according to Experian's latest State of the Automotive Finance Market report. While many trends show signs of recovery in the auto industry after being slowed by COVID-19, fewer car loans went to consumers with bad credit.
Bad credit consumers have credit scores in the subprime and deep subprime ranges, which Experian defines as credit scores of 501 to 600, and 300 to 500, respectively. These segments combined only accounted for 22.18% of total car loans in the second quarter, down 1.23% from Q2 2019.
The share of all new and used vehicle loans and leases belonging to consumers with credit scores of 600 and lower also reached an eight-year Q2 low, accounting for just 20.59% of the market. Subprime loan originations for new cars alone are also at an eight-year low.
Numbers from the second quarter show that bad credit consumers aren't just dropping out of the new car market. Used car loan originations fell to a record low 4.35% for deep subprime consumers, too. Subprime originations rose slightly to 25.09% of the used car loan market.
Falling originations can be attributed, in part, to the impact of the COVID-19 pandemic, as consumers avoided the commitment of an auto loan in uncertain times. Additionally, many lenders may also be tightening their credit standards as they prepare to ride out the rest of the year.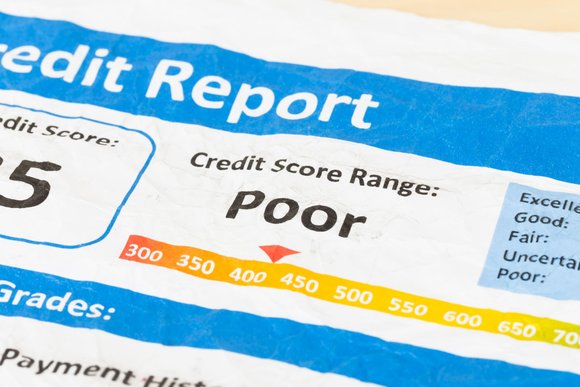 Even as loan originations fell across all credit tiers, average new car loan amounts increased to record highs. Deep subprime and subprime loan amounts climbed to $28,991 and $32,284 – up $2,277 and $2,489, respectively – over this time last year.
Monthly loan payment amounts increased year over year as well, but not as much as expected by industry experts. Deep subprime loan payments only increased by $16 a month on average, subprime payments are up just $12.
Even though loan amounts are continuing to climb, payments aren't reflecting the increase because loan terms on new vehicle loans are getting longer – topping 73 months on average for subprime consumers. Longer loans typically mean lower monthly payments, but these loans aren't recommended for people with bad credit; the higher interest rates assigned to them usually make the overall cost of a long-term loan impractical.
Many shoppers don't appear as concerned with what a higher APR can do to vehicle cost in the long run, as interest rates are falling. The average interest rate on a new car loan for deep subprime consumers fell to 13.97% in the second quarter, while subprime consumers are seeing an average rate of 11.33%.
While things weren't so bright for bad credit auto loans in the second quarter, Experian believes there are plenty of positive signs in the automotive industry as it continues to recover from the onset of the pandemic. Sales rebounded in June, in large part due to increased COVID-19 incentives from automakers. This is a trend shoppers and dealers alike are hoping will last throughout the remainder of 2020.