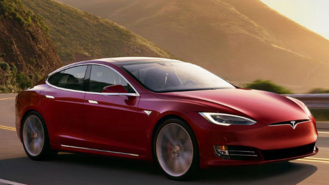 Now that the maximum federal tax credit for a Tesla has been cut in half from $7,500 to $3,750, the electric automaker is looking to offset that increase in pricing by officially cutting the price of all of its vehicles by $2,000.

The most affordable Model 3, which comes with the mid-range battery pack and rear-wheel drive, now costs $45,200 (including destination). The Model S 75D carries a price tag of $77,200. Going with the Model X 75D costs $83,200. The $2,000 reduction in pricing affects all of Tesla's vehicles, not just the most affordable trims.

While consumers that were able to take full advantage of the $7,500 federal tax credit got a better deal than consumers can now, knocking $2,000 off of every car's price tag should continue to draw some consumers in. Plus, the cut in pricing is helpful for everyone.

In addition to announcing the drop in pricing, Tesla stated that it manufactured a total of 86,555 electric cars in the fourth quarter of 2018. During that quarter, the automaker delivered 90,700 vehicles. Both of those figures may be all-time high figures for Tesla, they're only about 8 percent better than what the brand managed to pull off during the third quarter of 2018.

One would imagine that lower prices would help Tesla's stock prices increase, but that's not the case. As Reuters reports, Tesla's stock fell by 9.4 percent in morning trading after the announcement. The issue, according to the outlet, boils down to decreasing vehicle sales that are only expected to get worse over the course of 2019. New competition from other electric cars may also be contributing to Tesla's decreasing stock prices.