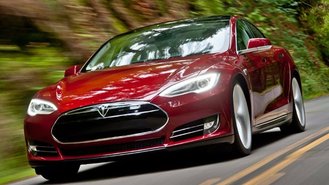 In May, Tesla's Autopilot semi-autonomous driving system was front-and-center in another traffic accident. This time, it was a fatal accident in Williston, Florida, where a Model S passed under an 18-wheeler's trailer, ripping the roof off and killing the driver. This accident sparked an investigation by the NHTSA and forced Tesla's hand in updating its Autopilot system. Not unexpectedly, given its past habits, Tesla has postponed the release of the details on the update.
According to a report from Reuters, Tesla was supposed to outline the updates to the Autopilot system on Wednesday, August 31. That never happened, and instead, CEO Elon Musk said that the details will arrive around the end of the weekend.
The actual arrival of these updates will happen "in a few weeks," according to Musk's tweet on Wednesday. They will be delivered wirelessly to owners' cars.
The updates are supposed to improve the way in which Autopilot processes radar data. It was the incorrect interpretation of the 18-wheeler that resulted in the Florida driver's death. According to a tweet from Musk, the Autopilot's radar system likely processed the trailer as an overhead sign due to its positioning across the road and ride height.
Fortunately, Model S owners supposedly only have a few more days to wait until they get all the official details on this update.
Despite its Autopilot struggles, Tesla keeps on rolling with new versions of its Model S. The most recent addition to its lineup is the P100D model, which also happens to be the quickest production car ever built. This model has a single lease deal going for it. This 36-month lease program runs $1,838 per month after laying out $7,533 at signing. Tesla Model S buyers may also qualify for up to $7,500 in federal tax credits and other local credits to help bring down the overall cost of this all-electric sedan.