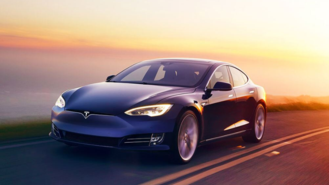 The prices of the Tesla Model S and Model X are set to increase after January 13, as Tesla will no longer offer the electric models with the 75 kWh battery pack. CEO Elon Musk announced the change earlier this week, which will effectively bring an end to the most affordable configurations of the electric sedan and SUV.

With the changes, interested Model S buyers will have to choose between the 100D and the P100D. The cheaper 100D starts at $95,200, or $18,000 more than the soon-to-be-dead 75D. The Model X sees a similar jump in price, as the 100D carries a starting price tag of $98,200, which is $15,000 more than the base 75D. Musk did not provide any information on why the changes are taking place.

Now that the Model S and Model X will start at above $95,000 before incentives, it could force consumers into a Model 3, as the changes in pricing clearly create a gap between the three offerings. The Model 3 with the mid-range battery pack costs a more reasonable $45,200.

While pricing for the Model S and Model X will be incredibly high, the vehicles are still kings of range. The Model S P100D has a range of 335 miles, while the Model X 100D can travel 295 miles on a single charge. The closest vehicle from a competitor when it comes to range is the newly-announced Hyundai Kona EV, which has a range of 258 miles. That vehicle is also much cheaper, with a starting price of $37,495 before incentives.


For those that really want a Tesla with more than 300 miles of range, but don't want to spend over $90,000 on it, the Model 3 acts as a much better option now. Sure, the mid-range, rear-wheel-drive Model 3 has a range of 264 miles, but the dual-motor, all-wheel-drive variant can travel 310 miles. And that option starts at $63,200. That's roughly $30,000 less than the Model S 100D and it almost has the same range.

With Tesla's federal tax credits officially being cut in half last December, the decision to get rid of the 75 kWh Model S and Model X could diminish the vehicles' appeal. And with better competitors coming out that are quickly approaching Tesla's once coveted range, consumers, now more than ever after the changes, can find more affordable options with similar range. Those vehicles, though, don't have the same high-tech wizardry or allure.