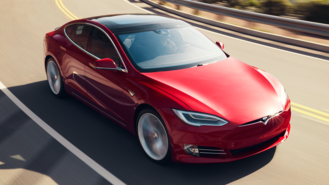 Federal electric vehicle tax credits for Teslas will end entirely on December 31. At that time, none of Tesla's electric cars will be eligible for any kind of tax credit. With this in mind, Tesla recently sent out a mass email telling recipients to place an order and take delivery of a vehicle before the end of December. Consumers that do are still eligible for up to $1,875 – one-fourth of the original $7,500 federal tax credit.
"Place your order and take delivery by December 31, 2019 to be eligible for the federal tax credit. Orders placed near the end of the year are not guaranteed to be delivered by December 31," states the email. It goes on to state, "Any purchase of a Model S or Model X will also come with free Supercharging."
The death of the federal tax credit comes at a bad time for Tesla. California recently changed its Clean Vehicle Rebate Program (CVRP). Electric vehicles over $60,000 are no longer eligible for a rebate from the state, which rules out a lot of Tesla's vehicles, except the Model 3. Free Supercharging for a new Model S or Model X, though, is a nice perk.
Only Tesla and General Motors have sold enough electric vehicles for the federal EV tax credit phase-out period to go into effect for the automaker's electric cars. Every other automaker is still eligible for the full $7,500 federal EV tax credit. While no brand can match Tesla when it comes to range, some options get close. Similar vehicles to the Model X and Model S include the Jaguar I-Pace, Nissan Leaf Plus, Audi e-tron, Chevrolet Bolt EV, Kia Niro EV, Hyundai Kona Electric, and Porsche Taycan.