Everyone knows what Tesla is – it's the automaker behind the high-tech electric cars. Even people living under rocks know that. But Tesla has also become a frontrunner in active safety features. Tesla's Autopilot system is one of the more advanced suites of equipment on the road and takes some of the hassle away from the more tedious aspects of driving. While that's the thinking behind Autopilot, Consumer Reports had a different experience with the system.

Recently, Tesla introduced an update for its Autopilot system. The updated included new software that allowed its electric cars to change lanes automatically. For drivers that purchased a Tesla with Enhanced Autopilot or Full Self-Driving Capability, the update provides the brand's Navigate on Autopilot function the ability to make lane changes automatically on certain roads. Drivers must have a destination programmed and have Autopilot engaged, but that's it.

When Consumer Reports went to put the software update to the test with its Model 3, the outlet found that the car "changed lanes in ways that a safe human driver would not – cutting too closely in front of other cars, and passing on the right." Jake Fisher, senior director of auto testing for Consumer Reports, claims the "system is like monitoring a kid behind the wheel for the very first time."

The outlet found that the system, despite having three rearward-facing cameras, couldn't detect vehicles that were approaching at high speeds from behind. This saw the Model 3 cut off vehicles when it switched lanes. Merging was also an issue, as the EV was reluctant to merge when traffic was heavy and when the car did decide to merge, it would immediately create a large gap to the vehicle in front of it. As the outlet points out, this isn't courteous to the driver that was just cut off.

Driving aids, like Tesla's Autopilot, are all about making long commutes easier to stomach. Consumer Reports' team found the exact opposite to be true, claiming the majority of its testers canceled the automatic lane change by stopping the wheel from turning and found that the system actually made driving disagreeable.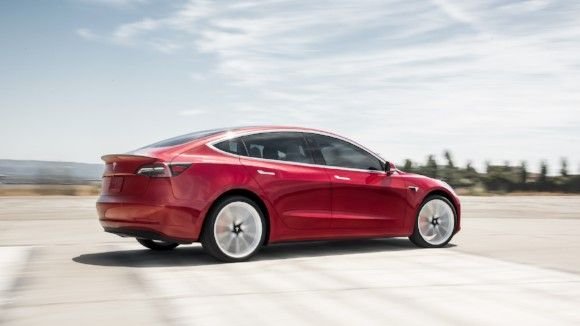 Apparently, the Model 3 also made some "improper" passes that could potentially lead to a ticket in certain states. Navigate on Autopilot initiated an automatic pass on the right lane on a two-lane highway, which could result in a ticket in Connecticut. After completing a pass, the system failed to direct the vehicle back to the right lane, which could also result in a ticket.

In the end, the outlet found that Tesla's new automatic lane-change function brought about "serious safety concerns." It's easy to see why that's the case, as the majority of consumers believe that driver-assist systems like Navigate on Autopilot are capable of doing everything without intervention, but that's far from the case.