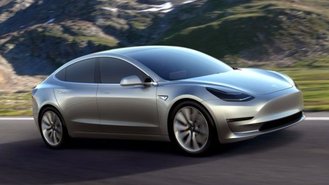 The nearly 400,000 patient idealists who have reserved a Tesla Model 3 are finally starting to see some electric light at the end of the tunnel.
Per Reuters (via Green Car Reports and Motor Authority), Tesla will pause production of the Model S and Model X at its factory in Fremont, CA, for approximately a week, so workers can upgrade various assembly and paint facilities to prepare for the start of Model 3 production by the end of the year – and for the start of a run of pre-production test cars within the next two weeks.
Sources inside the works quietly state that evaluation Model 3s, intended to calibrate and certify the manufacturing process, will start coming off the line as early as February 20 – conveniently in time for Tesla's fourth-quarter board meeting on February 22.
Tesla is hoping the Model 3 moves it from a high-profile niche manufacturer to a mass-market player, with an annual production target in the half-million range. The company maintains its original claim that the price tag of the Model 3 will not exceed $35,000 - before electric-vehicle tax benefits – and estimated range will be no less than 215 miles on a full charge.
Production numbers for the S and X will not be affected by the updates to the factory, as Tesla added extra hours to the assembly schedules in anticipation of the changes.