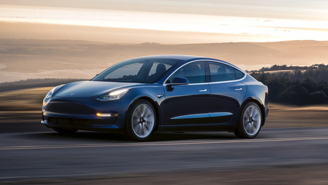 The long-awaited Tesla Model 3 that carries a price tag of $35,000 before taking any savings into consideration has finally arrived. Having a Model 3 that costs this much has been something Tesla CEO Elon Musk has talked about for the past few years. And while it may have taken a little longer than we all expected, the vehicle is finally here.

Forking over $35,000 (pricing doesn't include the $1,200 destination fee) to Tesla will land you into a Model 3 with rear-wheel drive, standard range, and the standard interior. The trim will have a range of 220 miles and a top speed of 130 mph, while being able to get to 60 mph in just 5.6 seconds.
If you're wondering what exactly the "standard interior" includes it's a barebones list with things like manually adjustable seats, cloth seats, a basic audio system, an auto-dimming rearview mirror, and heated side-view mirrors. Estimated delivery time for the vehicle is between two and four weeks.

The standard range plus with the partial premium interior costs $37,000 and comes with slightly more performance. Range for that option is up to 240 miles, while top speed is rated at 140 mph. Getting to 60 mph takes just 5.3 seconds.

Up until now, Tesla has been cutting the price of the Model 3 down in big chunks. In January, Tesla cut prices for all of its vehicles, including the Model 3 by $2,200. At that time, the cheapest Model 3 with rear-wheel drive and the mid-range battery pack cost $44,000. Earlier this February, pricing for the most affordable Model 3 crept down to $42,900, which was an additional cut of $1,100. Range for the trim was rated at up to 264 miles.

Interestingly, while all of the attention is on the $35,000 Model 3, the trim with the range of 264 miles has seen another cut in pricing, as it's now down to an even $40,000.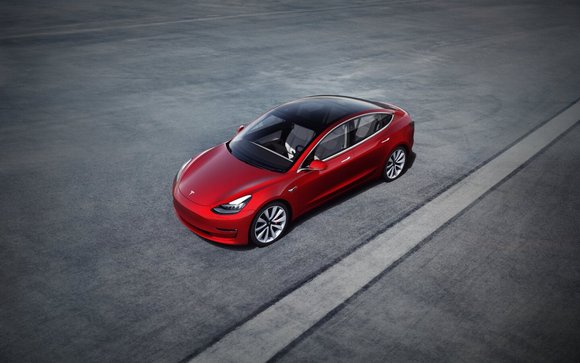 While finally being able to get a Model 3 with a price tag of $35,000 before savings is a great thing, Tesla's site lists the vehicle as having a price of $24,450 after savings. To get the electric sedan at that price, though, you'll have to qualify for the $3,750 Federal Tax Credit and live in a state that offers an additional incentive – individual incentives for specific states range from $1,750 in Pennsylvania to $5,000 in Colorado.

The electric automaker also includes some assumptions about gas savings into that price. Driving 10,000 miles a year with gas at $2.85 a gallon, Tesla claims you'll save an extra $4,300 over six years. Combine all of those things and you get the more attractive $25,000 price.
A lot of things have to go right in that specific scenario, so we couldn't consider that price to be accurate. There's nothing wrong, though, with the new $35,000 Model 3. The automaker is already taking orders now via their website.