In what can only be described as bizarre, Tesla has dropped the price of the Tesla Model S twice in the same week. Just a few days ago, we reported that pricing for the Model S was going down by $3,000 to $73,190 (including destination). On October 14, Tesla's CEO Elon Musk took to Twitter to announce that pricing for the large sedan would go down to $69,420. Yes, this is real, and yes, it's a childish number.
"The gauntlet has been thrown down!" reads Musk's tweet. "The prophecy will be fulfilled. Model S price changes to $69,420 tonight!"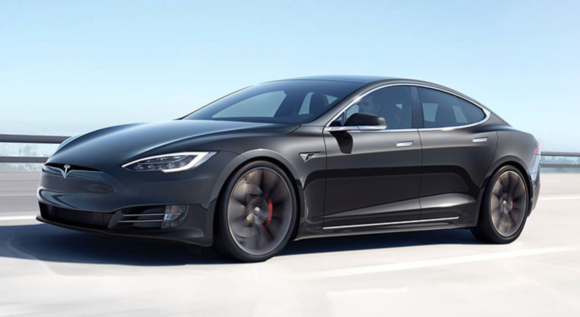 Musk, an avid fan of memes clearly chose the number as a joke that will be enjoyed by Tesla fanatics, internet users, and consumers alike. While we're sure Musk dropped the price of the sedan for a giggle, the news comes closely after Lucid announced that the starting price of the Air sedan would undercut the Model S'. This isn't the first time Musk has done something with those two numbers. Musk tweeted about "Tesla Short Shorts" for $69,420 earlier this July, was following 69 people on Twitter for quite some time, and infamously smoked weed on the Joe Rogan podcast.
With the most recent price drop, the Model S' starting price without destination is indeed $69,420. With destination, the electric sedan costs $70,620, which means the Model S has gone down by another $2,570. This is a $5,570 change in just a week. For a traditional automaker, that's unheard of, but Tesla is far from being a traditional automaker and does whatever it pleases whenever it wants to.
While the new starting price for the Model S certainly made headlines, Musk also provided some juicy details on the seven-passenger Model Y. In a reply to another Twitter use, Musk stated that production of the three-row Model Y would begin in November. That means deliveries could begin before the end of the year.