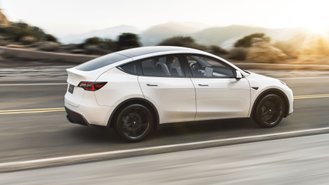 During Tesla's Q4 2019 earnings report, the electric automaker dropped some juicy information on its upcoming Model Y crossover. When the vehicle was first announced, Tesla stated the vehicle would have a range of roughly 280 miles, putting it well behind options like the Model X (328 miles), Model 3 (322 miles), and Model S (373 miles). But Tesla has seemingly worked its magic on the compact crossover, raising its range. We're also happy to report, that the vehicle is expected to be delivered much sooner than anticipated.
First, here's the lowdown on the increase in range. Tesla announced that instead of having a range of 280 miles, the Model Y will now have an EPA-rated range of 315 miles. CNET's Roadshow claims that Tesla's report stated, "Due to continued engineering progress of the Model Y all-wheel drive (AWD), we have been able to increase its maximum EPA range to 315 miles, compared to our previous estimate of 280 miles."
Tesla didn't provide any information on how it managed to get more range out of the vehicle, but our best guess would be that it comes down to new software. Range increases due to software updates are becoming commonplace for electric cars as automakers continue to tweak little details to ensure their vehicle is toward the top of the heap when it comes to the all-important figure of range.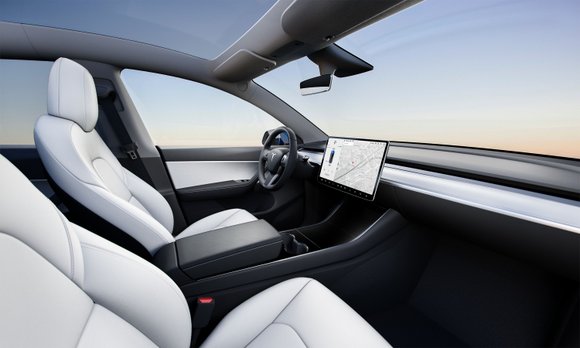 The second intriguing bit of news has to deal with deliveries. When the Model Y was revealed, deliveries were expected to begin in Fall 2020. That timeline has been bumped up to March 2020, a few months ahead of schedule. Unfortunately, as anticipated, only the Model Y's Performance and Long-Range trims will be available to be delivered in March. If you're looking to get into the more affordable, Standard-Range option, you'll still have to wait until 2021.
Pricing for the Model Y, according to the automaker's site, will start at $54,190 including destination for the Long-Range trim. The Performance model will carry a price tag of $62,190. Official pricing for the Standard-Range trim isn't on the website yet, but last we heard, the vehicle is expected to cost $48,200.
Right after Tesla made the announcement, its stock prices soared. CarBuzz claims that after-hours trading saw the automaker's stock rise to $650, up from $580.99, per share.