Thanks to a few tweets sent out by Tesla CEO Elon Musk and every news site picking up the bizarre week where the electric automaker decreased the price of the Model S, Tesla's been in quite a few headlines. While everyone's busy focusing on the price changes from last week, Tesla thought it was best to quietly get rid of one of its best features – its seven-day return policy.
Electrek found out about Tesla canceling its seven-day policy first. We then checked in with a sales rep at a local Tesla store in Los Angeles to confirm the news. The seven-day policy, which was officially introduced in 2019, around the same time Tesla announced the launch of the $35,000 Model 3, is officially gone.
Under the policy, Tesla owners could return their vehicles within seven calendar days as long as the car had under 1,000 miles on the odometer, the new vehicle limited warranty was not voided, and the car did not have any damage or abnormal wear and tear. The old site where interested consumers could learn more about the policy is now being used to redirect visitors to Tesla's main support page.
Electrek claims the site used to read: "Owning a Tesla vehicle means you are driving one of the most advanced, best performing and safest vehicles available. We are confident that you will feel great about your new vehicle, and so are giving you time to experience and enjoy your new Tesla. Subject to the terms and conditions of this policy, if you are unhappy with your vehicle, you may return it to us within seven (7) calendar days."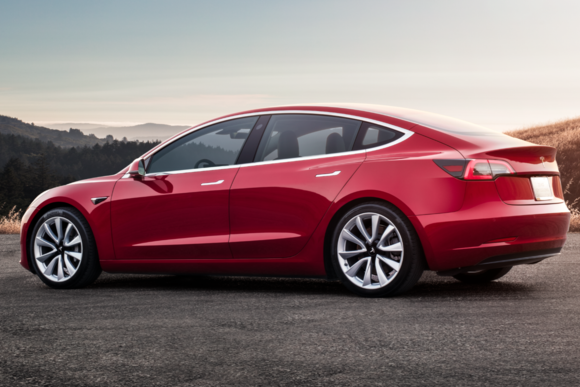 Going forward, the outlet reports that buyers will be referred to Tesla's service department if they're unhappy with their purchase. That's not clear or helpful, but without a formal PR department, it's almost impossible to get clear answers from the automaker.
We think is a huge deal. Tesla does not have a good track record for build quality. Earlier this year, reports indicated that the new Model Y was suffering from paint issues, misaligned panels, loose seatbelts, and unconnected rear seats. The issues aren't as severe as ones consumers faced with the Model 3 when the sedan was new, but they're still bad and hard to look past when the cheapest Model Y costs $51,190 (including destination).
While every car shopper should do some due diligence when buying a vehicle, even if it's a new one, shoppers looking for a Tesla should carefully examine their electric vehicle before signing any documents. For better or worse, Tesla doesn't have a traditional service department like other automakers, so purchasing a vehicle with issues and attempting to get those issues fixed after the purchase could be a long, arduous process.
Tesla doesn't have any information on how many consumers took advantage of the policy or whether they'll come out with a replacement policy in the future. This, though, is certainly a change that could make some consumers question purchasing a Tesla.