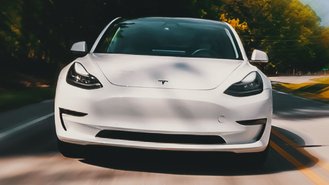 Tesla originally started as a small automaker with just one electric vehicle. Now, Tesla offers four EVs that all lead the segment for range and high-tech features. While Tesla's sales have skyrocketed, one thing that's lagged behind has been its service departments. With so many Teslas on the road, the electric automaker is settings its sights on increasing the number of service centers it has.
According to Electrek, Tesla is looking to add 52 new service centers in 2021, which equates to a new service center opening up every week. At the moment, Tesla has a total of 466 service centers globally. So, adding roughly 11% of one's total amount in one year is going to be a tall order for the automaker. As the outlet points out, Tesla's deliveries over the past 12 months have increased by roughly 50% year-over-year, while its service centers have grown by 12%.
A few years ago, Tesla CEO Elon Musk stated that the automaker realized it had made a major mistake by focusing on increasing the capacity of its existing service centers instead of adding new ones. In the U.S., Tesla has approximately 120 service centers. It's a larger issue in some states more than others, as Iowa, Indiana, Delaware, Hawaii, Michigan, Mississippi, Oklahoma, Oregon, Rhode Island, Utah, and Wisconsin only have one service center.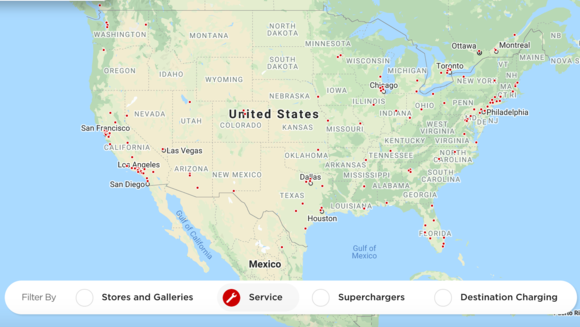 What the decision from a few years ago means for owners is extremely long wait times to get vehicles serviced. Tesla's known for having poor build quality and the lack of service centers has created some horror stories about consumers waiting months to get simple items fixed on their EVs. While the move to add more service centers won't help Tesla's image of having poor build quality, because that's a whole different issue that stems from the automaker's manufacturing facilities, it will certainly help consumers feel better about their purchase.
Having more service centers could entice more consumers to purchase a vehicle, as well. Having a service center close to where you reside is an important part of vehicle ownership. Let's take consumers in Wisconsin into consideration for a second. There's only one service center in Wisconsin, which is located in Milwaukee. If you're a Tesla owner and live in Superior, you're either going to have to drive six hours and two minutes, hope that your issue can be solved with an over-the-air update, or see if there's a mobile service in your area, which is highly unlikely, to get your EV serviced. Picking Superior, Wisconsin may seem like we're choosing an extreme example, and we are, but there's a Chevrolet, Toyota, Ford, and an FCA dealership in the city with service centers.