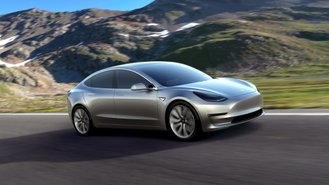 The Tesla Model 3 will supposedly launch in 2017. This means that Q4 2016 is Tesla's last chance to hit its sales and profitability goals before it starts looking for the capital needed to build its anticipated high-volume seller. Recently, Tesla revealed its Q4 sales goals, showing that it is on track.
According to Automotive News, Tesla CEO Elon Musk said that it still expects to sell 50,000 cars in the second half of 2016. With Q3 sales numbers checking in at 24,500, that would put the Q4 estimate at 25,500. That seems like a fairly easy task, given Q3's sales, but a recent report indicates that Tesla sales centers were using deeper discounting tactics to hit these sales numbers in Q3. Tesla's CEO reportedly emailed sales centers reminding them of the company's pricing policies in response to this report.
Tesla did mention that its Q3 sales are conservative as the company will "only count a car as delivered if it is transferred to the customer and all paperwork is correct." This is in contrast to many other automakers who'll let cars with unapproved loans leave lots at the end of a quarter to get the sale, then unwind the deal at the beginning of the following quarter.
If you're looking to add to Tesla's sales in Q4, there are some ways to save money. These include a $1,000 discount for owners referring new buyers, California's Clean Air Rebate, and the federal tax credit of up to $7,500. Tesla doesn't offer many strong lease deals, but the best of the bunch is the 24-month deal on the 2016 Model S 60, which runs $593 per month with $7,288 due at signing.