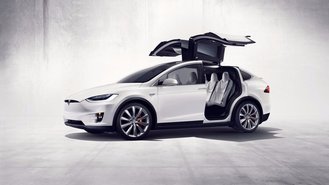 Tesla has had a rough run of luck in its efforts for permission to sell its cars directly to customers. Laws in many states forbid manufacturer-to-dealer sales through unfranchised dealerships, and the National Automobile Dealers Association (NADA) has lobbied aggressively to keep these regulations in place.
Just recently, Tesla received a definitive blow to its sales model in Michigan, dealt by the Secretary of State, who upheld an earlier ruling that denied the automaker a dealer license in the state. The rationale for this rejection? Tesla's direct-sale model. Michigan state law reads, "a vehicle manufacturer shall not...sell any new motor vehicle directly to a retail customer other than through franchised dealers."
This law has been on the books since 1981. There was once a loophole in its wording that may have allowed automakers to sell cars directly to the Michigan customers, but it was closed in 2014 after lobbying by powerful NADA interests.
It's not all bad news for Tesla, though. It recently won a ruling in Arizona when a judge determined the state's DOT had unlawfully denied the automaker a motor vehicle license in May. This allows the EV builder to sell its cars through its gallery in Scottsdale, Arizona.
Despite the decision in Michigan, Tesla is likely not finished fighting. There are reports that the automaker may take this case federal, where NADA's influence isn't quite as strong.
Being the only all-EV game in town, Tesla doesn't have to offer lots of great deals on its vehicles. It does, however, have a $1,000 discount on the Model X and Model S for referring a customer to the company. The best current lease deal is on the 2016 Model S 60, and it runs $593 per month for 24 months with $7,288 due at signing.