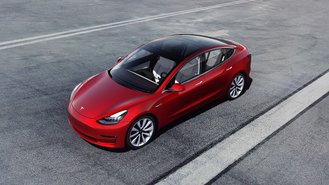 When Tesla announced the Model 3, the automaker billed it as an affordable electric sedan with a starting price of $35,000. When Model 3s began rolling off the assembly line, they weren't the affordable $35,000. Instead, they were the much more expensive Long Range and Performance models. That was in July 2017. It wasn't until earlier this year when Tesla released the long-awaited and much-promised $35,000 Model 3; however, since its introduction, the automaker has rejiggered its lineup, removed the car from its online ordering system, and raised the Model 3's price.
Now, the Tesla Model 3 starts at $35,400 —a $400 increase. Once you add in the required destination fee, the $35,000 Model 3 costs $36,600. But that's not the only bit of sleight of hand Tesla is doing. The Standard Range model, the promised $35,000 Model 3 is now the Standard Range Plus cars with a software-limited battery which artificially limits range, according to Car and Driver. The software limits the range by about 10 percent, which means the Model 3 would have a range of 226 miles.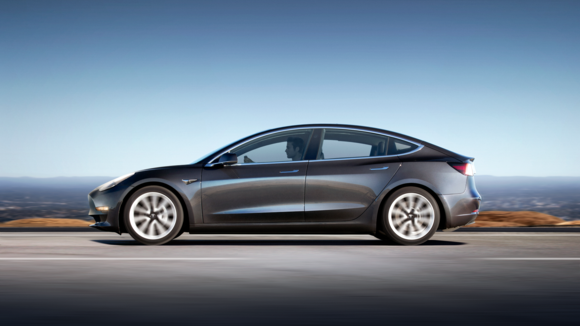 The modest price increase pits it directly against the likes of the Chevrolet Bolt hatchback, which has a $37,495 price tag. The Bolt also as more range, too, at 238 miles. The cheap Model 3 also competes against the Hyundai Kona Electric, which has a starting price of $37,995 with a 258-mile range. And the field will only continue to crowd as more automakers begin introducing affordable electric vehicles offering about the same amount of range at around the mid-$35,000 price point.
Tesla billed the $35,000 Model 3 as its mainstream electric vehicle designed to usher the masses into an electrified future. But it seems fulfilling that promise a reality has been a challenge for the automaker. The only way to order the $35,400 Model 3 is over the phone or at a Tesla dealership. It's not available online, which is just another hurdle. The cheapest online Model 3 a customer can purchase is the Standard Range Plus at $41,100, which is the Standard Range model without the software limitation on the range.