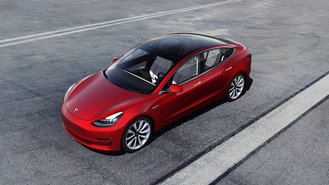 The available federal tax credit is, once again, being cut in half for Tesla's vehicles. According to Green Car Reports, today is the final day for consumers interested in taking advantage of a $3,750 tax credit on the automaker's electric vehicles. For deliveries after today, the available tax credit on Teslas will be cut in half to $1,875. That amount will stay in place until December 31, at which point Teslas will no longer be eligible for a federal tax credit.
Last July, Tesla hit the 200,000-vehicle mark, which began the phase-out of the federal tax credit on its electric cars. Up until last July, anyone purchasing a Tesla was eligible for up to a $7,500 tax credit on an electric car. That number was cut in half to $3,750 for vehicles delivered from last July to January 1. Now that another six months is up, the federal tax credit is being in half again. In another six months, the tax credit won't be available.
To help offset the cost of the phase-out of federal tax credits, Tesla cut the prices of all of its vehicles. But then, the automaker raised the prices of its cars and then adjusted trim levels. There's been quite a bit back and forth happening with Tesla's cars in terms of pricing, so it's tricky to say what might happen with the latest cut.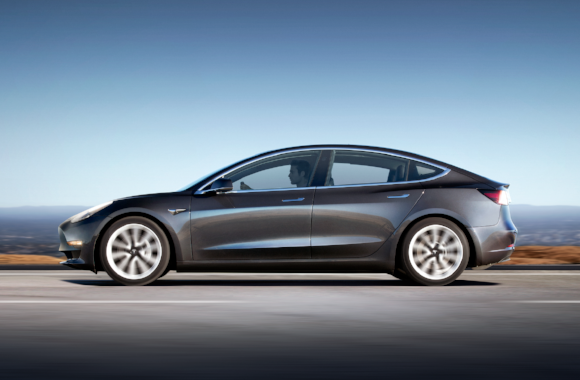 It's also worth noting that there's a battle in Congress to extend the $7,500 federal tax credit on electrified cars. Referred to as the Driving America Forward Act, the proposal would extend the cap to be a total of 600,000 electrified vehicles per automaker instead of 200,000 before the tax credit starts to be phased out. Recently, there's been pushback from the Trump administration, as well as American Fuel and Petrochemical Manufacturers against the extension.
Other automakers are also in the midst of having their federal tax credit being phased out. General Motors, thanks to electrified cars like the Chevrolet Volt and Bolt, is a few months behind Tesla. GM hit the 200,000 vehicle mark in the fourth quarter of 2018. Consumers shopping for an electrified vehicle saw the federal tax credit go from $7,500 to $3,750 on April 1st. By April 2020, the tax credit will disappear for GM's vehicles.
Brands like Ford, BMW, and Nissan are still available for the full tax credit, but they're quickly approaching the 200,000 vehicle cap. Under the current regulations, plug-in hybrid vehicles also count against the total for manufacturers.