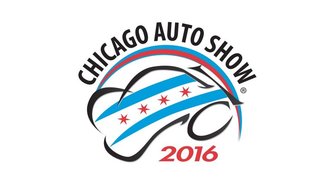 Introductions
Although it's very well attended by the public, the Chicago Auto Show hasn't been a major venue for premieres and newsmaking. That may be changing, though, with a variety of introductions, announcements and trendspotting at this year's show.
News
Hyundai stacks up the awards: Hyundai piled up a nice stack of awards at the 2016 Chicago Auto Show, including MotorWeek's Drivers' Choice Award for "Best Small Utility" and U.S. News & World Report's Best Compact SUV for the Money awards going to the 2016 Tucson, the Genesis and Santa Fe winning Consumer Guides' Automotive Best Buy Awards, and the entire brand winning Kelley Blue Book's 5-Year Cost to Own award.
Nissan gets two awards of its own: The Nissan Titan XD and Maxima both took home MotorWeek's 2016 Drivers' Choice Awards in their respective categories.
Trends
Trucks galore: The Chicago auto show was chock-full with debuts and news about pickup trucks. Not only did the Titan, Tacoma TRD Pro and Ram Power Wagon debut, but there were tons of other small debuts, including the Honda Ridgeline showing off what Honda Accessories are available for it, a new Off-Road package for the Ram 2500, a new Z71 Midnight Edition package for the Silverado and Colorado, and the lower-cost Sprinter Worker.
Hotly-anticipated hybrids: Alternative fuels are the future of the automotive segment, and three highly-anticipated alternative-fuel models debuted in Chicago. The Hyundai Optima and Kia Niro deliver on the traditional-hybrid side of things while the Optima Plug-In Hybrid gives the redesigned sedan a little EV range to go along with its new, more economical gasoline engine.