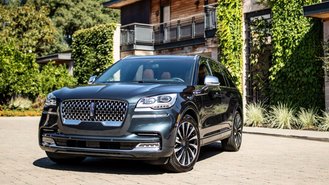 For quite some time, Lincoln's most powerful vehicles were all equipped with V8s. American luxury marques rely on V8s as their bread and butter, offering massive, powerful engines as a highlight of their vehicles. That, though, changes for Lincoln's first plug-in hybrid vehicle ever – the Aviator. Thanks to its plug-in hybrid powertrain, the Aviator becomes Lincoln's most powerful SUV. It's also much more powerful than the automaker first let on.

When Lincoln unveiled the Aviator, the brand stated that the SUV's 3.0-liter twin-turbo V6 and 75-kW electric motor were good for a total of 450 horsepower and 600 pound-feet of torque. Before members of the media got to drive the all-new SUV, Lincoln confirmed official numbers and they're much higher than anticipated. Officially, the Aviator PHEV makes 494 hp and 630 lb-ft of torque.

The non-hybrid Aviator still utilizes the same twin-turbo V6, which also sees a bump in power. Originally, the engine was rated at 400 horsepower and 400 lb-ft of torque. Now, torque is up to 415 lb-ft of torque, while horsepower remains the same. So over the regular powertrain, the Aviator PHEV makes 94 more horsepower and 215 lb-ft more torque.

Car and Driver spoke with John Davis, Lincoln's chief engineer for the Aviator, who stated that the new figures for the SUV are down to a "matter of underpromising while the vehicle was under development." The outlet also claims that engineers weren't exactly concerned with power figures for the hybrid and were instead, focusing on emissions and drivability.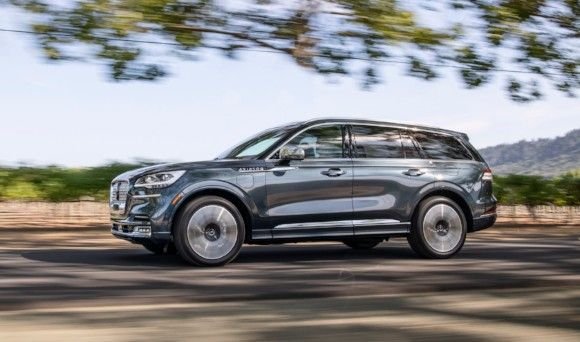 The EPA hasn't revealed official fuel economy figures for the plug-in hybrid Aviator, so we can't say whether the increase in power has altered fuel efficiency. The regular Aviator is rated to get up to 18 mpg in the city, 26 mpg on the highway, and 21 mpg combined. We expect the Aviator PHEV to best that by at least a few mpgs in each category.

The Aviator starts at $52,195 including destination, while the hybrid variant, which Lincoln calls "Grand Touring" is priced at $69,895. The PHEV variant represents an extra $17,700 over the regular version of the SUV. Without any fuel economy figures to compare, it's tough to say whether the plug-in hybrid powertrain is worth it.