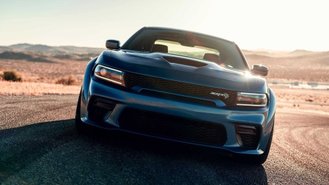 American consumers love muscle cars and pickup trucks. Unfortunately, thieves do, too. The Highway Loss Data Institute (HLDI) put out a list of vehicles that are the most likely to be stolen in the U.S. and four vehicles from and the top five include two muscle cars and a pickup.
The Dodge Charger with the Hemi V8 topped the list for being the vehicle with the highest claim frequencies for whole-vehicle theft with 544 relative claim frequencies. That's 5.4 times the average number (100) of claim frequencies. Another one of Dodge's high-powered muscle cars, the Challenger SRT Hellcat, followed closely behind with 529 claim frequencies. The other vehicles that rounded out the top five included the Infiniti Q50, Infiniti QX80, and GMC Sierra 1500 crew cab.
As HLDI's report points out, the vehicles that were the most likely to be stolen were one of three things: pickup trucks, luxury vehicles, or cars with big engines.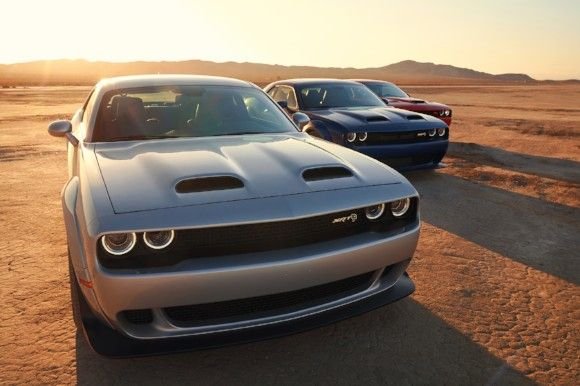 The institute also put out information on vehicles with the lowest claim frequencies, or cars that are the least likely to be stolen. Surprisingly, the BMW 3-Series was at the top of the charts with only four relative claim frequencies. Two electric vehicles from Tesla, the Model S and the Model X, were in second and third place respectively with 11 and 12 claims. The HLDI believes that the low theft rates for electric vehicles can be attributed to the fact that they have to parked close to a power supply to be recharged, which are usually indoors. The Chevrolet Equinox and Buick Encore were also in the top five.
To gather its data, the HLDI compared prices insurance companies paid for vehicles that were considered a total loss under collision coverage. Using that information, the institute then looked at payments associated with theft claims that came out to be the same price as a vehicle that was totaled with collision coverage. If the numbers matched up, it was considered to be a whole-vehicle theft claim. HDLI does have another standard theft report that looks at all types of theft claims, which include items taken from a car and vehicle parts that are stolen.
HDLI Senior Vice President Matt Moore claims that better security features are the best way to address high stolen vehicle rates. The institute points toward the Cadillac Escalade, which used to be at the top of its charts. But Cadillac added more anti-theft features for the 2015 model year, including motion detectors, glass breakage sensors, and an inclination sensor that triggers an alarm if the vehicle senses the wheels are being taken off, it's being towed, or if it's being put onto a flatbed. With the changes, the Escalade is no longer on the most-stolen list.
For a complete breakdown of the vehicles, check out the lists below.
Vehicles with the highest claim frequencies for whole-vehicle theft
2016-18 model years
Vehicles with the lowest claim frequencies for whole-vehicle theft
2016-18 model years