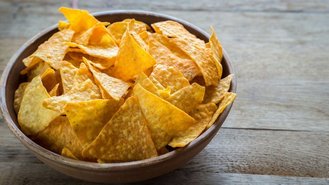 Partying during the Super Bowl is a classic American tradition. Unfortunately, drunk driving incidents have a terrible tendency to spike after all those parties on Super Sunday. But the bag of tortilla chips you buy for that party wants to help prevent a costly or tragic arrest. Seriously.
AdWeek reports that in an inspired – and slightly awe-inspiring – bit of tech-assisted awareness-raising, Frito-Lay and advertising agency Goodby Silverstein and Partners have created an alcohol-sensing Tostitos bag that can detect whether a person has been imbibing and then assist with calling an Uber.
The bag contains not only chips but a sensor and processor array which can detect alcohol on a person's breath. If the bag picks up the residual fumes of your Bud Light or margarita consumption, it will flash a red LED-illuminated "Don't Drink And Drive" graphic and display an Uber discount code. If necessary, the bag can also use near-field communications technology to summon the ride-sharing service when a smartphone is tapped against it. More stable hands can enter the bag's UPC code on Uber's app and get a $10 discount for the ride courtesy of a partnership with Mothers Against Drunk Driving.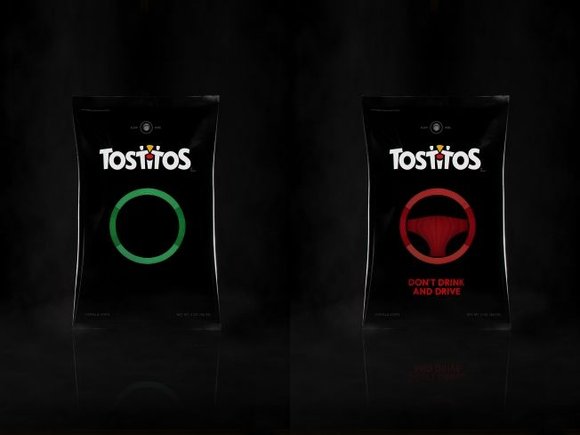 The bag does not have a full Breathalyzer capability; it merely senses the presence of ethanol fumes instead of measuring their quantity. That said, the ability to do accurate biophysical measurements may be asking too much of a snack-food wrapper.
The bags will be in wide distribution in time for the kickoff between the Atlanta Falcons and the New England Patriots on February 5th; Frito-Lay chief marketing officer Jennifer Saentz says that the effort is intended to keep upwards of 25,000 drivers off the road that evening.