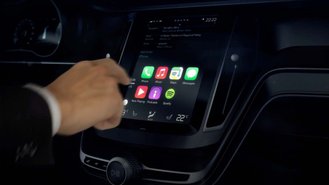 It's no secret that touchscreens in vehicles have become incredibly complex and frustrating to use. With automakers ditching physical buttons and moving toward more screens, things that were once simple, like changing HVAC settings and turning heated seats on, now requires scrolling through multiple screens. It's why smartphone integration like Apple CarPlay and Android Auto have become so popular. They're supposed to be easier to use than an automaker's native system. According to a recent study conducted by IAM RoadSmart and Transport Research Laboratory (TRL), smartphone systems are reportedly more distracting than driving under the influence of alcohol or cannabis.
As TU Automotive points out, the study found that drivers suffered a 57% delayed reaction time when using Apple CarPlay on a touchscreen. For a driver with 80 mg of alcohol per 100 ml of blood, the delayed reaction time was 12% and 21% for drivers using cannabis. Reaction times were worse than texting on a smartphone while driving, too, as that act resulted in a 35% delayed reaction time.
When using Apple CarPlay, the study found that drivers took their eyes off the road for as long as 16 seconds. At 70 mph, a car would've traveled approximately 1,640 feet in that time.
The study involved drivers completing a series of three tasks on the same simulated test route. The first run saw the drivers avoid interacting with Android Auto and Apple CarPlay. On subsequent runs, drivers used only voice control and then only touch control. Both voice and touch control were found to be distracting, but touch control was found to be significantly more distracting.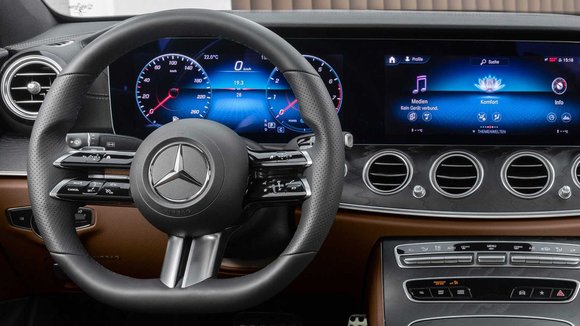 Using touch control with Apple CarPlay or Android Auto saw drivers take their eyes away from the road for longer than 12 seconds, which, according to the outlet, does not meet the National Highway Traffic Safety Administration's (NHTSA) guidelines. Controlling the systems using voice control, on the other hand, met guidelines set forth by the NHTSA.
Since the study didn't complete any tests with an automaker's native infotainment system, it's difficult to say definitively whether Android Auto and Apple CarPlay are more or less distracting to use. Still, the study proves that smartphone systems aren't nearly as easy to use as they would have you believe. Though this is just one study and while the findings are eye-opening, we're still inclined to think that smartphone systems are easier to use than the standard infotainment system.
But that won't be the case forever. Automakers are working on systems that have more advanced voice controls. Mercedes-Benz's MBUX system is a prime example of where brands are going in the future. Simply saying "Hey Mercedes" allows passengers to control all sorts of functions, from adjusting the HVAC system, turning the heated seats on, getting an idea of what the weather is like, and programming a destination into the navigation system. Surprisingly, it works well, almost feels natural, and is much easier than using Mercedes' pesky touchpad controller.
Still, automakers have a long way to go before they introduce infotainment systems that are easy to use. So, for the moment, we're still going to stick with Apple CarPlay and Android Auto when it's available.