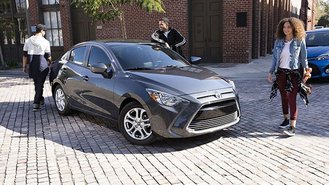 Japanese carmakers Toyota and Mazda have signed an agreement to build a production plant in the United States and share technology for electric cars. As part of the agreement, the companies have also bought a minority stake in each other. So Toyota now owns five percent of Mazda, while the latter holds 0.25 percent stake in its counterpart.
The new factory will be built in the United States as part of a $1.6 billion investment and will create 4,000 jobs. Operations will commence from 2021, with an annual production of 300,000 vehicles. Toyota will make its best-selling Corolla sedan at the new plant, while Mazda will build new crossover models for the North American market. This deal has pleased President Donald Trump, who has frequently criticized carmakers for not contributing enough to the US economy. He tweeted after the announcement: "Great investment for American manufacturing."
Toyota & Mazda to build a new $1.6B plant here in the U.S.A. and create 4K new American jobs. A great investment in American manufacturing!

— Donald J. Trump (@realDonaldTrump) August 4, 2017
But Toyota and Mazda aren't just teaming up to build cars – the pair will work together to develop them, too. According to the terms of the agreement published by Mazda, the two companies will coordinate development of both electric vehicles and safety technology "freely and actively."
This is particularly beneficial for Mazda. With a research-and-development budget of $1.26 billion (compared to Toyota's $9 billion), it lacks the funds to develop EV components. Toyota, meanwhile, is a leader in electrification. But there's good news here for driving enthusiasts, as well – Mazda is renowned for building fun-to-drive cars, and there's every possibility that its alliance with Toyota will finally yield an affordable, fun-to-drive hybrid or electric vehicle.
The final part of the deal could see Mazdas rebadged as Toyotas – as is the case with the Mazda2-based Toyota Yaris iA (shown above) – and vice versa. The two companies will study "complementary products on a global level." What that could mean for US consumers is impossible to predict.