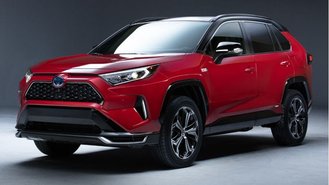 Toyota was one of the first automakers to sell alternative fuel vehicles in masses and continues to be an automaker that has a large number of cars that use alternative fuels to help consumers get around. For those alternatively fueled cars, Toyota is increasing its warranty cover for the cars' hybrid battery.
For the 2020 model year, Toyota's hybrids, plug-in hybrids, and fuel cell electric cars will come with a 10-year/150,000-mile (whichever comes first) hybrid battery warranty. Previously, the brand's cars came with an 8-year/100,000-mile warranty. Other components covered by the brand's Hybrid System Warranty are still covered for eight years or 100,000 miles.
Eight vehicles will be eligible for the new warranty: the Avalon Hybrid, Camry Hybrid, Corolla Hybrid, Highlander Hybrid, Prius, Prius Prime plug-in hybrid, RAV4 Hybrid, and Mirai fuel-cell vehicle.
The decision to extend the hybrid battery warranty, according to Toyota, is to provide consumers with more peace of mind when making the choice to go with a hybrid car. Beyond that, Toyota's new warranty makes its alternative fuel vehicle more competitive in terms of warranty length. The only other brand that offers a longer hybrid battery warranty is Hyundai that offers a lifetime battery warranty for its hybrids and plug-in hybrids. That warranty, though, is only available to the first owner.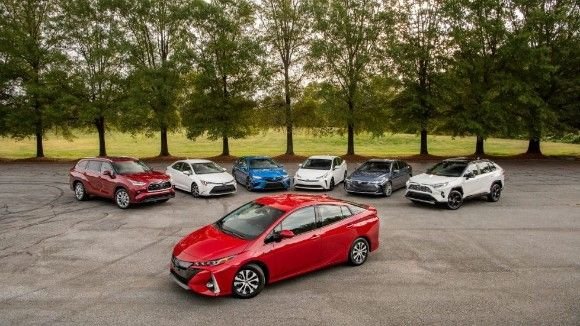 In addition to coming out with a lengthier warranty period for its hybrid batteries, Toyota is also coming out with a new plug-in hybrid model. The 2021 Toyota RAV4 will be available with gasoline, hybrid, and plug-in hybrid powertrains. The third variant of the RAV4 will make its debut at the 2019 Los Angeles Auto Show next month.
Instead of highlighting just how efficient the new RAV4 plug-in hybrid will be, Toyota claims the new model will differentiate itself by its performance. Toyota states the plug-in hybrid SUV will have "spirited acceleration, nimble handling, and impeccable style," going so far as to call it "the most powerful RAV4 yet." The new version of the SUV will only be the second plug-in hybrid model in Toyota's lineup.
If the plug-in hybrid RAV4 wants to become the most powerful RAV4 in the lineup, it will need to produce more than 219 horsepower combined, which is what the RAV4 Hybrid makes. As far as powertrain goes, we're expecting to see a similar layout to the Prius Prime. If that were the case, the SUV's plug-in hybrid version would get two electric motors and a gasoline engine. Being able to cover 20 to 25 miles on electricity sounds plausible, as the Prius Prime has an electric range of 25 miles.
Beyond when it will make its debut and the fact that it'll be available in a new color, Supersonic Red, Toyota didn't provide a lot of information on the RAV4 plug-in. We'll have to wait until November 20 to get more information on the plug-in hybrid SUV.