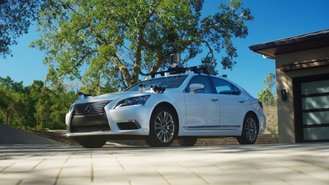 To increase the publicity around its self-driving project, Toyota will showcase its next generation of self-driving vehicle technologies at the 2020 Tokyo Olympics, Automotive News reports.
"We want to show a high-spec technology as a showcase," Ken Koibuchi, Toyota's executive general manager of autonomous techs, told the publication.
Being Japan's largest carmaker, Toyota is a key sponsor of the Tokyo Olympics. While that in itself will give it massive publicity, doing self-driving presentations at the Olympics will enhance the company's autonomous credentials – a display at the Olympics, the world's largest sporting event, can give Toyota's connected car projects mainstream media coverage.
But the venue will also help Toyota's cause. Tokyo's Odaiba area, with its wide roads and limited traffic is an ideal spot for demonstrating autonomous cars to the public. It also happens to be a major part of Tokyo's Olympic plan, playing host to events like beach volleyball, triathlon, marathon swimming, and gymnastics.
Pairing a global spectacle like the Olympics with its push towards self-driving vehicles should give Toyota some much needed publicity – while it's Japan's largest automaker, rivals Nissan and Honda have been more vocal about their autonomous efforts. Consider the Olympics, then, Toyota's best opportunity to strike back.