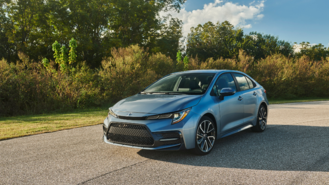 Toyota has been busy revamping its cars, and the new Corolla is a prime example of how just how hard at work the Japanese brand is. The 2020 Corolla, which was recently revealed at the 2018 Los Angeles Auto Show, has a new look, more features, and is slightly larger than before. While those are substantial changes, a report from AutoGuide claims that Toyota is considering an all-wheel-drive version of the Corolla.

In addition to coming out with a redesigned Corolla, Toyota also has plans to introduce a hybrid variant of the compact sedan. The introduction of the first Corolla Hybrid also gives Toyota the opportunity to come out with an all-wheel-drive drivetrain for the model.

As Autoguide states, Jack Hollis, Toyota Motor North America's general manager, the automaker's hybrid drive system gives Toyota the ability to offer two firsts for the Corolla in one competitive package: all-wheel drive and a hybrid powertrain. "We're not ready to make a comment about AWD (Corolla), but the AWD systems that are interchangeable, and or growth in AWD, is something that we know is something the U.S. consumer has asked for, it'd be silly not to deliver on that," said Hollis.

The upcoming Corolla hybrid is expected to use the same powertrain as the current Prius, which means it most likely be front-wheel drive. Toyota, though, recently came out with an all-wheel-drive Prius called the Prius AWD-e. Since the new Corolla and the new Prius AWD-e share the same TNGA platform, Toyota could theoretically drop the same powertrain right into the Corolla.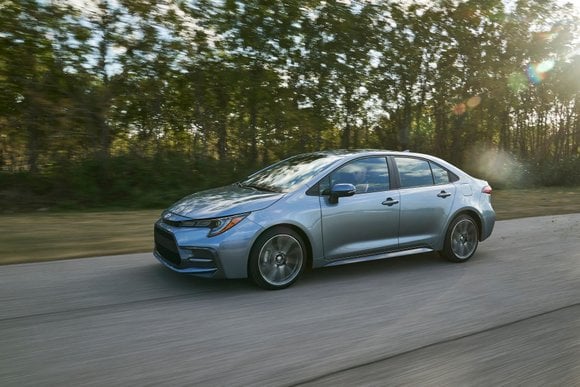 The compact segment is seeing more options with all-wheel drive. The redesigned 2019 Mazda3 was just revealed with an all-wheel-drive option, while the only other choice in the segment that sends power to all four wheels is the Subaru Impreza. If the Corolla has an optional all-wheel-drive system, it could mark the beginning of a trend.

While some automakers have gone all-in on electric vehicles, Toyota has stuck to its guns with hybrids. However, that will eventually change as Toyota has plans to offer approximately 10 battery-powered vehicles by the early 2020s. By 2025, Toyota is looking to offer every model with some sort of electrification. And with that in mind, why not knock off another bird by offering all-wheel drive?