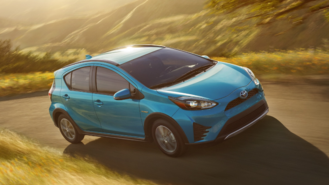 With the all-new 2020 Toyota Corolla Hybrid about to go on sale and with a rating of up to 52 mpg combined, something's got to give in the automaker's electrified lineup. There's simply no room for the three electrified Prius models, the Camry Hybrid, and the Avalon Hybrid. Unfortunately, the release of the new Corolla Hybrid represents the end for the Prius c.

First reported by Motor1, and confirmed by Toyota spokesperson Nancy Hubbell, 2019 will be the final model year for the Prius c. "We have about 700 Prius c models in stock and will not be continuing with that model as Corolla Hybrid sales being next week," Hubbell told us.

The compact Prius c went on sale in the U.S. for the 2012 model year as the smallest and most affordable offering in the Prius family. Pricing for the current Prius c, including destination, starts at $22,460, while the larger Prius costs $24,700. While a more affordable price tag made the Prius c a better value option than the Prius, the small hybrid couldn't compete with its big brother in terms of fuel economy.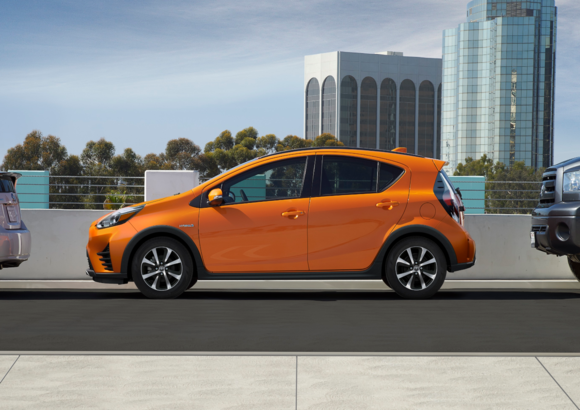 The Prius c is rated by the EPA to get up to 46 mpg combined. The most efficient Prius – the Prius Eco, which is also the most affordable variant of the regular Prius lineup – can get up to 56 mpg combined. Not going with the Eco brings a combined rating of 52 mpg. More importantly, fuel economy for the new Corolla Hybrid (with its 52 mpg rating) is more efficient, too.

Against similarly priced competitors, the Prius c lagged behind with subpar fuel economy figures. The Hyundai Ioniq Hybrid is the leader with a combined rating of 58 mpg combined. Others, including the new Honda Insight (52 mpg combined) and the Kia Niro (50 mpg combined) are more fuel efficient, too.

The Prius c features a 1.5-liter four-cylinder engine that's paired with an electric motor for a combined output of 99 horsepower. A 6.5-kW nickel-metal hydride battery is included in the recipe, as well. An electronically controlled continuously variable transmission helps route power to the front wheels.

The decision to axe the Prius c in favor of the Corolla Hybrid makes sense. And with only 700 units of the model in stock, it's safe to assume that the vehicle is essentially sold out at this point.