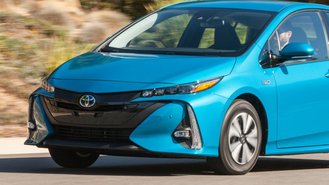 For an automaker that was one of the first to come out with a mass-produced hybrid, Toyota has oddly been quiet on the electric-vehicle front. By the sounds of things, it looks like Toyota wants to create the perfect EV for its first model on the market. According to a report by Reuters, Toyota is testing the prospect of a solar-powered Prius that would never have to be plugged in.

Decking electrified vehicles out with solar panels isn't exactly new, Hyundai recently came out with solar panels on a Sonata Hybrid that's on sale in South Korea and the Fisker Karma had an available solar-panel roof. Toyota even offers the Toyota Prius Prime with a solar roof in Japan. So Toyota's solar-powered Prius isn't a radical idea.

But one way that Toyota's latest project differs from others is that the entire vehicle is fitted with solar panels. Solar panels from Sharp are located on the Prius' roof, hood, spoiler, and rear window. The goal of the testing, which started back in July, is to see just how much energy these solar panels can recuperate. And also whether electric cars of the future will ever need to be plugged in.

Clean energy from the sun goes directly to the Prius' batteries, so the vehicle can be charged while sitting still or when it's moving. Tests found that the solar panels can help add roughly 35 miles of range back throughout the day. With the average commute of an American driver hovering around 30 miles, the system, theoretically, could eliminate having to ever plug into a charger.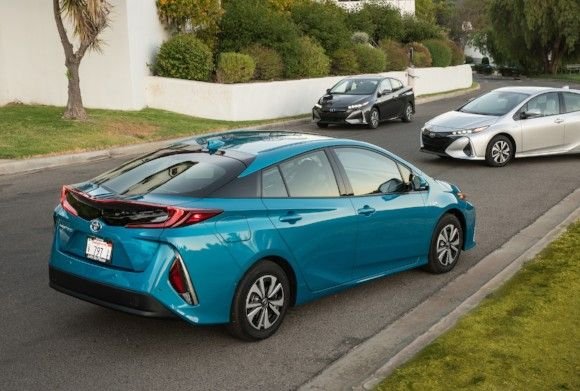 Unfortunately, there are some downsides. For one, the solar panels don't work all that well when it's cloudy outside. Performance also drops when it's too hot. Reuters doesn't specify what constitutes "too hot," but I'm guessing that this summer was probably a little too warm for them to work properly. So in real-world conditions, the solar panels wouldn't have helped the much.

Another dilemma is the extra weight. The solar panel's batteries are located in the trunk, which not only decreases cargo space, but also adds an additional 180 pounds of weight to the vehicle. The extra weight and the high costs of the solar panels are two things Toyota claims it's working on.

Commercialization of this kind of technology is still years off in the distance, but solar panels that cancel out a daily commute could be a major thing that sees more consumers make the switch to EVs.
Pictured: Prius Prime