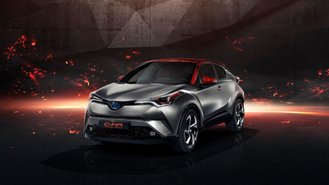 The majority of automakers have been attempting to stand out in the ever-growing crossover segment with radical designs, like Toyota and its C-HR. But only a few auto manufacturers have ventured down the rabbit hole of making performance-oriented crossovers. Toyota, which believes it has the look of the C-HR down, is now looking to increase the vehicle's performance, which it showed off at the Frankfurt Auto Show with the C-HR Hy-Power Concept.
While Toyota didn't provide any of the concept's specs, the automaker did state that the new hybrid powertrain will offer more power and performance than the current hybrid variant that's sold in Europe. For the record, the CH-R Hybrid, which isn't sold in the United States, is powered by a 1.8-liter inline-four and an electric motor that generate 122 horsepower. The C-HR that's sold in the U.S. is only available with a 144-hp 2.0-liter four-cylinder engine that has a sluggish zero to 60 mile per hour time of roughly 11 seconds.
To complement the unspecified increase in performance, the C-HR Hy-Power Concept, as Toyota puts it, has a revised exterior that is aimed towards mimicking "a fiery, molten core." Unfortunately, Toyota's design team took the fiery aspect a little too far. The crossover is finished in a new Dark Carbon silver paint job with a Burning Orange scheme on the roof. The same in-your-face shade of orange is on the surrounding trim for the headlamps and door mirrors.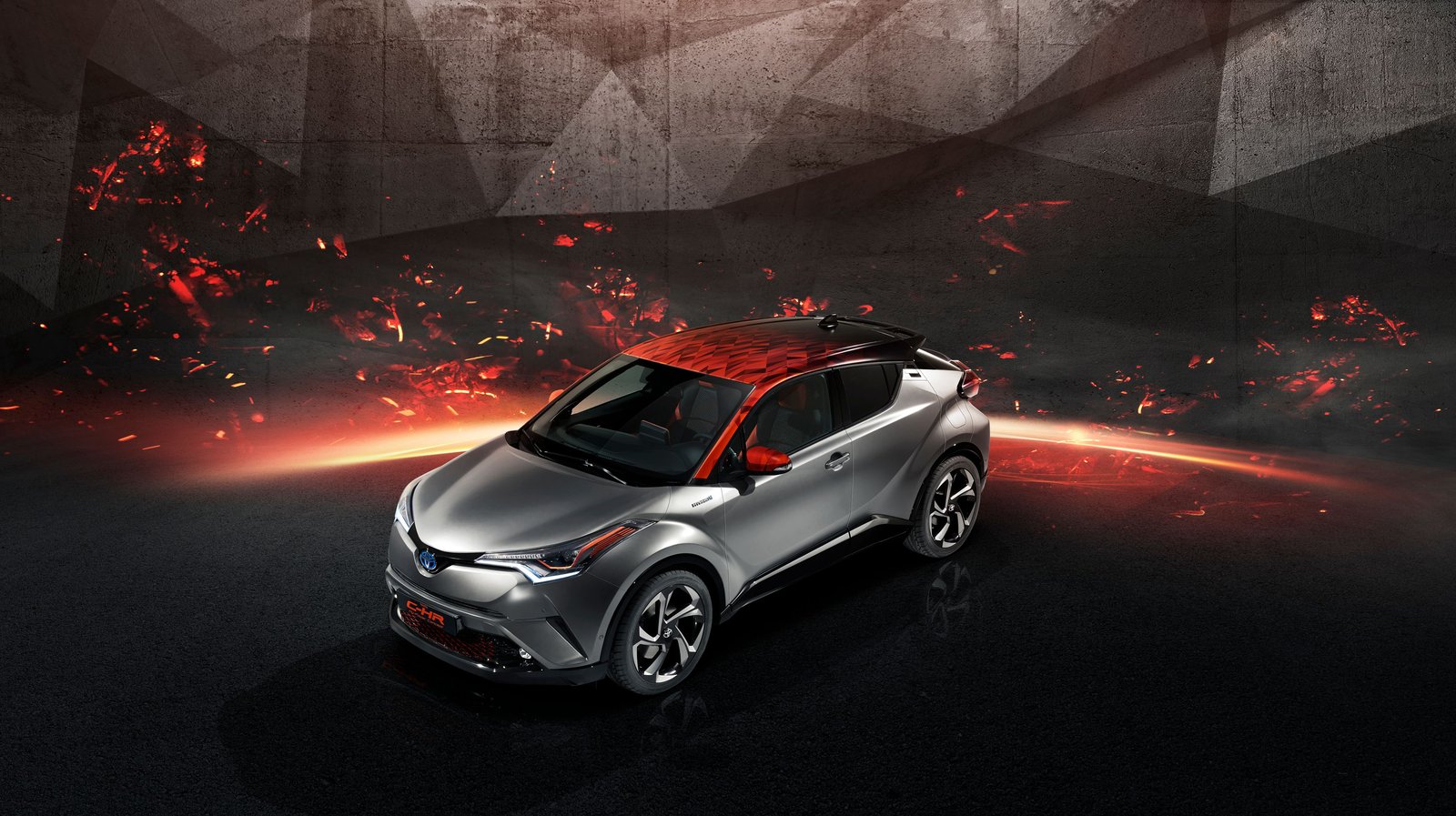 The interior is also styled in a similar fashion, with Burning Orange headrests, bolsters, and cushions flank black seats with an asymmetrical design. The Halloween-like look carries onto the dashboard, inner door panels, and arm rests.
The changes that have been made to the crossover's exterior and interior are probably too radical to make it onto a road-ready model, but the C-HR Hy-Power Concept also points towards Toyota's plans to offer performance-oriented hybrids, which could see the vehicles receive some sportier interior and exterior touches to go along with a minimal increase in power over their non-hybrid counterparts.
While Toyota has previously stated that a hybrid variant of the C-HR wouldn't make its way over to the US, the automaker could change its mind for a sportier version that would look similar to its Frankfurt concept.