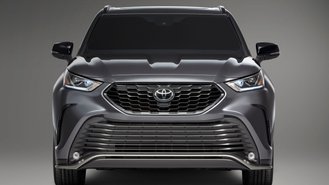 The latest version of Toyota's driver assistance technology will debut in the Highlander, our analysis finds. According to a bulletin sent to fleet customers, the 2021 Highlander and Highlander Hybrid will both come standard with Toyota Safety Sense 2.5. However, we're seeing signs that a number of 2021 Toyotas will not.
According to the document, TSS 2.5 will offer an updated pre-collision system that supports left turns at intersections and an adaptive cruise control system with a feature called Curve Speed Management. Lane-detection will offer enhanced line recognition offering something the brand calls Risk Avoidance Emergency Steering.
Although actual details as to what this jargon all means haven't been released yet, the changes seem to be in line with the recent unveiling of a similar system called Lexus Safety System+ 2.5 (LSS+ 2.5) in the new Lexus IS. However, a confusing variety of packages could be a point of confusion for some shoppers.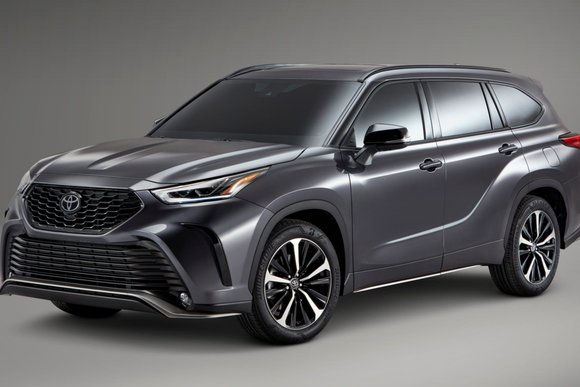 For example, Toyota says the Highlander will get TSS 2.5 while the all-new 2021 Venza will not. In fact, we aren't seeing any other 2021 Toyotas listed with TSS 2.5 yet apart from the Highlander and Highlander Hybrid. In addition to the Venza, the 2021 Prius, Prius Prime, and new RAV4 Prime will all come with TSS 2.0.
Toyota will even continue to sell an older version of the system called TSS-P in the 2021 Avalon and Avalon Hybrid that lacks TSS 2.0's cyclist detection, road sign recognition, and lane-tracing. However, even TSS-P offers many features like automatic emergency braking, adaptive cruise control, and more at no extra cost.
Will this be a deal-breaker for buyers? Probably not. However, it could give some a reason not to buy the latest version of a car if it won't come with the newest tech. Now that most brands offer features like auto emergency braking, the inability to offer something new and different could be a drawback for some shoppers.
Perhaps more importantly, basic-sounding features like blind-spot detection remain optional at the moment on many entry-level Toyotas. For example, a 2020 Highlander L starts at $35,720 but blind-spot warning requires buying the nearly-$38,000 LE trim. We're seeing no signs that Toyota plans to remedy this quirk.
Learn About The Current Highlander On Sale Now »
2021 Highlander pictured