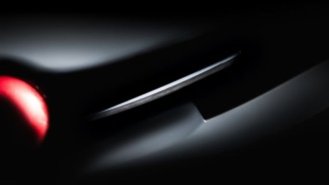 What you see here is what Toyota has officially furnished to all the media, and yes, that's the only picture. Toyota will debut a production model next week, claiming that it will have "the potential to transform the look of every vehicle on the road."
2016 Toyota Prius Gets Big Upgrades »
The new model will be unveiled on January 26th in the U.K. and will apparently be priced at a fixed level. We know it's not a Supra. It's not a Celica, either. Maybe another cult-classic thrust back into the mainstream? We can dream. But the Frosted Mini-wheat side in our collective hearts tell us that it will probably be something electric. Or, maybe something to compete with this?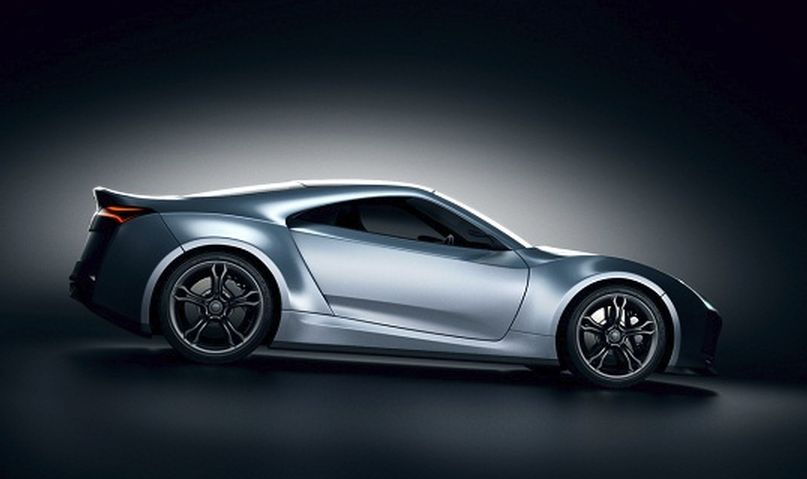 Sneak Preview: 2017 Toyota Supra»
Here's the full press release from Toyota:
THE NEW TOYOTA RND CONCEPT: SNEAK PREVIEW
First details of new model released ahead of world debut next week
Toyota is breaking with motor industry convention by revealing a new product outside the familiar surroundings of an international motor show. Instead its new RND Concept will make its world debut in the UK on 26th January, ready for fast-track development that should see it changing the face of motoring within weeks.
The first image released today hints at how the concept's design marks a radical shift in direction for Toyota, taking the "fun-to-drive" qualities of its cars to a higher level. Although presented as a concept, Toyota acknowledges the RND will be unveiled in its production-ready form.
Manufacturing and product supply have been secured and on-the-road pricing has been fixed at a level that will make the RND Concept accessible to the widest possible market.
Toyota is confident, too, that the RND Concept's impact will go far beyond its own model range, having the potential to transform the look of every vehicle on the road.
President of Toyota GB, Matt Harrison, said: "Full details of the RND Concept will be announced next week, but ahead of the official unveiling I can say that this is something we are proud of and that will make a valuable contribution to the world we live in."