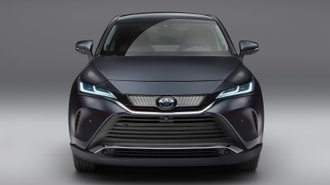 Take a quick look at Toyota's lineup of SUVs, and you'll notice a sizable gap that exists between the compact RAV4 and eight-passenger, midsize Highlander. Clearly, there's space for a midsize SUV with seating for five to slot neatly between those two models. Toyota must have thought the same thing, because the Japanese automaker has filled the crack by reviving the Venza name in the form of a two-row, midsize SUV with a hybrid powertrain.
We weren't expecting the Venza to come back after taking six years off. The first time around, the midsize crossover came out in 2009 with wagon-like lines and featured a stout 3.5-liter V6 engine to be a unique option in the segment. It wasn't all that popular, failing to catch on, presumably, because of its strange design. Back then, the Venza's mission was simple – act as a middle ground between the RAV4 and Highlander. For the 2021 model year, the Venza returns with a similar assignment, but with a much more modern powertrain and look.
Underneath the contemporary body sits Toyota's TNGA-K platform that's found on everything from the RAV4 and Highlander to the Camry and Avalon. Beyond the modern platform, the SUV features an advanced hybrid powertrain that includes a 2.5-liter four-cylinder engine, three electric motors, and a lithium-ion battery. Power is rated at 219 horsepower with preliminary estimates pointing toward a combined fuel economy of 40 mpg.
Fuel economy is a big focal point with the Venza, as the SUV will come with various tech to help owners spend less money on fuel. The SUV can be fitted with Predictive Efficient Drive (PED) that utilizes the navigation system to memorize road and traffic conditions, as well as analyze driving habits to optimize charging and reduce energy consumption.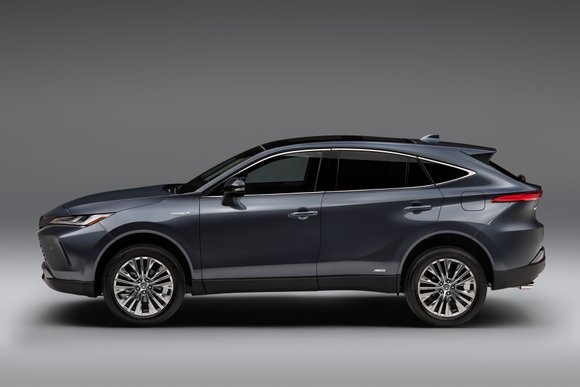 The all-wheel-drive system is pretty high tech, too. Instead of a traditional transfer case and driveshaft going to the rear wheels, there's a separate rear-mounted electric motor that's in charge of powering the rear wheels when needed. The system can distribute 80% of power to the rear wheels to aid in traction, along with cornering agility.
Toyota's is also using the Venza to introduce an all-new feature – Star Gaze. It's a fixed panoramic moonroof that has electrochromic glass that can go from being clear to tinted to allow light in and block it at other times. Usually, electrochromic glass is only found on high-end luxury vehicles or exotic sports cars.
So far, it sounds like the Venza is going to be a stylish, efficient, and attractive midsize SUV that's going up against a horde of other options in the class. Competitors include the Honda Passport, Hyundai Santa Fe, Ford Edge, Chevrolet Blazer, and Nissan Murano. While we don't know all of the specs behind the SUV, Toyota claims the Venza will have 36.3 cubic feet of cargo space behind the second row, which is average for the class. The SUV's expected combined rating of 40 mpg would make it the most efficient vehicle in the segment. With an available 12.3-inch screen, a digital review camera mirror, and available panoramic moonroof with electrochromic glass, the Venza is shaping up to be one of the more tech-forward options, as well.
The main thing we still don't know about the Venza is how much it will cost. Our best guess is that it will cost between the RAV4 Hybrid ($29,470) and Highlander Hybrid ($39,320). Splitting the difference means an estimated starting price of $34,000, though we think it will have to be priced at around $31,000 to be competitive in the group.
Unlike a few of Toyota's other SUVs, the Venza will be imported from Japan. Sales of the midsize SUV are expected to begin later this August.