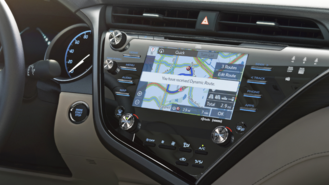 With the introduction of Android Auto and Apple CarPlay into modern infotainment systems, automakers have given consumers the ability to forgo using tricky infotainment systems for something their more accustomed with. While a lot of automakers have gotten on the smartphone-compatibility train, others, like Toyota, have notably kept Android Auto out of their vehicles. That is, until now.
According to a report by Bloomberg, which cites two unnamed individuals that are familiar with the matter, Toyota will finally bring Android Auto compatibility to its vehicles. While the outlet didn't provide a detailed timeline on when the smartphone integration system would become available, it stated that something could be announced as early as October.
Toyota introduced Apple CarPlay integration into its vehicles earlier this January, but has steered away from Android Auto because of privacy concerns. The Japanese giant isn't the only automaker that has avoided adding Android Auto compatibility into its vehicles, as Porsche and BMW don't offer it either.
Infotainment wise, Toyota recently introduced its Entune 3.0 system that comes with Entune App Suite, which includes things like Pandora, Yelp, iHeartRadio, and Scout navigation straight from your phone to the car's display. The new infotainment system also features Amazon Alexa integration, allowing users to use Amazon's intelligent cloud-based voice service to ask for things like directions, the news, and more.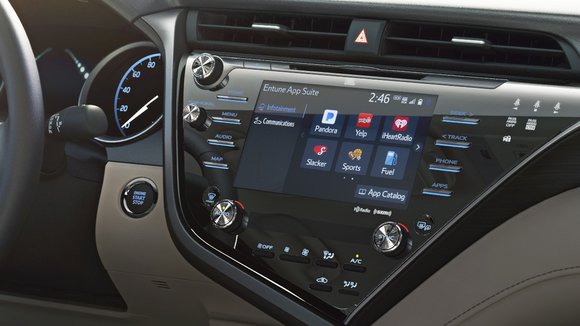 Unfortunately for Toyota, Entune 3.0 is much more difficult to use than other automaker's systems. Adding things like Apple CarPlay and Android Auto, at least in the near future, will go a long way toward making the brand's cars more attractive to consumers looking for tech-forward vehicles.
Saying Toyota is late to add smartphone compatibility to its vehicles is an understatement. Nearly every automaker in the industry, including Honda, Hyundai, Kia, Nissan, Subaru, Ford, and Chevrolet, offer Android Auto in its vehicles. Bloomberg's report didn't state whether Toyota would add Android Auto to vehicles with Entune 3.0 or a future infotainment system. But with October right around corner, we won't have to wait too long to get some more answers.