Things are getting serious over at Lexus. The manufacturer of reliable, ultra-luxurious sport sedans and crossovers is taking a page out of rival BMW's //M playbook and is on the cusp of unveiling a new GS-F model at the North American International Auto Show in January. The model will be perched atop the current GS lineup, which includes the 2015 Lexus GS 350 and 2015 Lexus GS 450h.
Now, we know everyone in the Milky Way is simply saying "a new F-Sport model". We'll go so far as to say that the model is probably the new 2015 Lexus GS-F. Horsepower will likely come from the 2015 Lexus RC-F's boisterous V8, albeit with retuned air/fuel mapping. Following the RC-F's lead, the new GS will come with bigger, lighter forged aluminum wheels, aggressive suspension tuning, a thicker rear anti-roll bar and bigger 6-piston brakes.
See the Complete 2015 Lexus Model Lineup »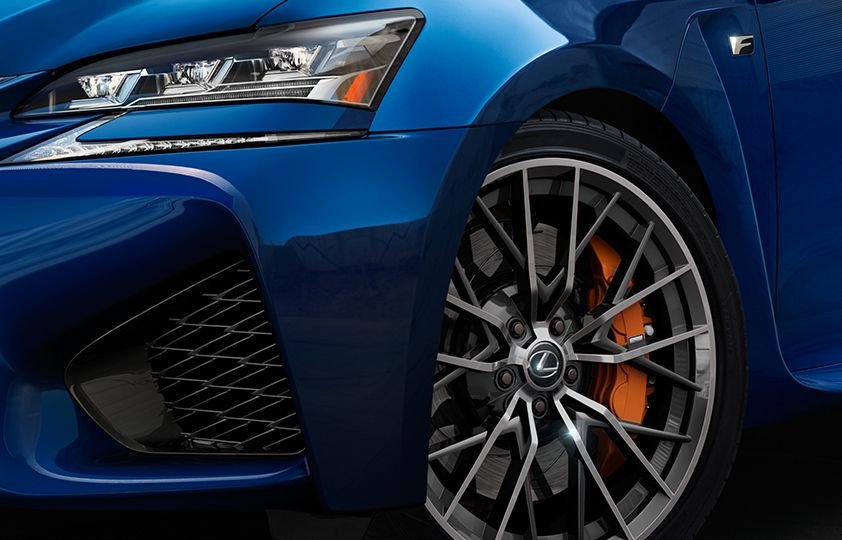 We predict pricing for the GS 350 F-Sport to be around $67,000, a full $21k more than the current GS 350.
Official Lexus Press Release Below:
A Track-Ready Lexus Poised to Make Global Debut at 2015 NAIAS
New Model Will Broaden the Lexus Brand's High Performance Showroom
TORRANCE, Calif. – Dec. 17, 2014 – Lexus announced it will be adding a second vehicle to its growing stable of F brand high performance models. Earlier this year, the luxury manufacturer launched the RC F, a V8 powered performance coupe. The newest Lexus F brand vehicle will make its global premiere at the 2015 North American International Auto Show on Jan. 13.