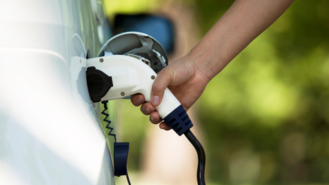 President Donald Trump recently introduced a $4.7 trillion budget proposal for the 2020 fiscal year that would see the current $7,500 federal tax credit for electric vehicles come to an immediate end. According to the president, doing away with the tax credit would save $2.5 billion over 10 years.
Under the government's current rules for electric vehicles, consumers can get up to a $7,500 federal tax credit when purchasing an EV from an automaker that hasn't sold a total of 200,000 electric cars. So far, only two automakers have hit that cap: Tesla and General Motors. Both have lobbied for the removal of the cap before. The Detroit News reports that GM has already pushed back on the elimination of the tax credit.
"We believe an important part of reaching a zero-emissions future and establishing the U.S. as the leader in electrification is to continue to provide a federal tax credit for consumers to help make electric vehicles more affordable for all customers," GM told the outlet.

While President Trump has introduced the budget proposal, it doesn't mean it will go into effect. As The Detroit News points out, the budget proposal is likely to face strong resistance in Congress. So, at least for the moment, it's just a proposal.
If President Trump's budget proposal were to go into effect, it would mean much higher prices for consumers considering an electric vehicle. While we're not psychic, it could mean a drastic decrease in popularity. Electric cars are already much more expensive than gas-only vehicles, and not offering the federal tax incentive would make them way too expensive for the majority of consumers.

The federal tax credit for electric vehicles isn't the only thing that would be eliminated if President Trump's budget proposal were to get pushed through. The president's proposal is looking to bring the Advanced Technology Vehicles Manufacturing loan program to an end, too.