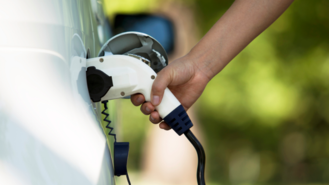 White House economic advisor Larry Kudlow stated that the U.S. is looking to end subsidies for electric vehicles and other things, which includes renewable energy sources, reports Reuters.

Kudlow made the announcement when asked about General Motors' plan to close multiple plants in the U.S. and lay off approximately 15,000 employees last week. The Trump administration is looking to end subsidies for consumers that purchase an electric car by 2020 or 2021.

"As a matter of our policy, we want to end all of those subsidies," stated Kudlow. "And by the way, other subsidies that were imposed during the Obama administration, we are ending, whether it's for renewables and so forth."

Understandably, this news doesn't bode well for automakers. Electric vehicles are expensive to manufacture, which explains why the majority of electric cars have a higher price tag than a comparably sized and outfitted vehicle. It's especially bad news for Tesla, which hit the 200,000-vehicle cap set by the government in July. That means customers will have to take delivery of their vehicle by the end of the year to get the full $7,500 tax credit. It's also bad news for General Motors, which is expected to hit the cap in the near future.

The federal tax credits for electric vehicles have been a point of contention under the Trump administration. Earlier this October, Republican Senator Dean Heller proposed legislation that would lift the current 200,000-vehicle cap on electric cars that would be eligible for the tax credits. Another Republican Senator, John Barrasso, introduced a bill that would bring incentives for electric cars to an end for good.

President Donald Trump, though, will not be able to make changes to the federal tax incentive program for electric vehicles on his own. He would need Congress' approval to pass any kind of formal legislation. With more automakers expected to enter the green segment, that doesn't seem likely.