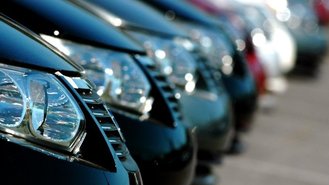 A deadline to announce new automotive import tariffs passed Saturday with U.S. President Donald Trump delaying the tariff decision for at least the next six months. On Friday, the president declared that some imported vehicles and parts posed a national security threat, according to Reuters; however, he stopped short of imposing new tariffs on imported vehicles from Asia and Europe.
The delay is just another in an already long and detailed look into the effects of imported vehicles on the U.S. economy. The U.S. Commerce Department began looking into imported vehicles last May, with a February 17, 2019 deadline to submit the report to the president who then had three months to take action. This is the deadline that passed this past weekend.
The goal of the new tariffs is to reduce competition in the U.S. car market for domestic automakers. However, it appears no automaker wants a new round of tariffs on imported vehicles, which could not only affect cars from U.S. automakers but result in retaliatory tariffs from Asian and European countries.
Cody Lusk, president of the American International Automobile Dealers Association, told Reuters imported vehicles are not national security threats, adding Trump's rhetoric is only creating uncertainty for America's auto industry. The Alliance of Automobile Manufacturers, a trade group representing General Motors, Ford, Volkswagen, and others, told Reuters companies are concerned the administration is still considering imposing tariffs. The proposal is also facing stiff opposition from both sides in Congress.
Trump has proposed a 25-percent tariff on imported cars and automobile parts, which would not only raise the price of imported vehicles but would raise prices on U.S.-made vehicles with a high concentration of parts produces outside the U.S. Vehicle prices could rise $2,270 for vehicles built in the U.S. and $6,875 for imported vehicles.
However, with the deadline now passed, Trump has directed U.S. Trade Representative Robert Lighthizer to pursue negotiations with countries that export vehicles to the U.S. and report back to the president within six months. If Lighthizer cannot negotiate deals with the European Union, Japan, and other import countries, Trump will then decide what action to take, including the 25-percent tariff.