Uncertainty over the future of trade agreements between the United States and other countries is drawing concern from some automakers who wonder if they'll have to raise prices on vehicles. And some companies could be far more susceptible than others.
Jaguar Land Rover may have to raise prices by $17,000 on every vehicle they sell in the US, according to Automotive News, which cites a report by Baum and Associates. That would be the price to offset the possible border-adjusted tax President Donald Trump is said to be leaning towards in order to give companies making products in the US an advantage.
While all Jaguar and Land Rover products are made overseas, Tesla may be able to keep its prices mostly the same, because all of its cars are currently assembled in the US and use many domestically made components. Ford would also suffer a relatively moderate hit, with the tax raising prices by $282 per vehicle, according to Baum, because more than three-quarters of its cars not only contain a significant amount of American-made parts, but are also assembled here.
A luxury automaker like Jaguar Land Rover isn't the only automaker that could have to sharply raise prices in the wake of such a tax. Volkswagen and Volvo could have to charge as much as $7,700 more per vehicle in the US, even though VW operates an assembly plant in Tennessee and Volvo's South Carolina plant is set to open next year and build as many as 100,000 cars.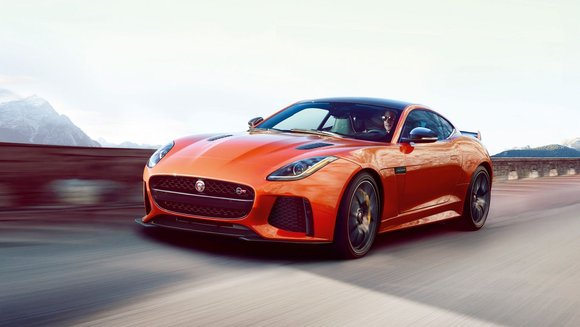 Other companies such as Mazda, Mitsubishi and Subaru, – which build most, if not all of their vehicles in other countries right now – could be pressured into investing in U.S. facilities that would undoubtedly prove to be costly. They may partner with companies that have excess capacity in the country. Or they could be forced to pull out of the US market altogether, according to the study.
While Trump's border tax would disproportionally target foreign automakers, it also has US dealers worried. National Automobile Dealers Association President Peter Welch warned Automotive News in January that both the auto industry and the federal government need to "risk imposing a new luxury tax on the vehicles our members sell, which, in turn, will depress the SAAR, reduce fleet turnover and deprive large swaths of Americans of the opportunity to obtain and benefit from the ownership of a new car or truck."