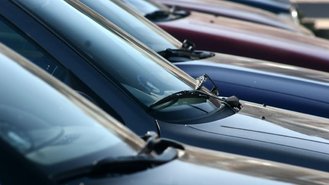 Earlier this month, President Donald Trump proposed a 25 percent tariff on steel imports and a 10 percent tax on aluminum. While the proposed tariffs will have an impact on auto manufacturers and suppliers, consumers in the United States won't see car prices rise until 2019, reports Consumer Reports.
The outlet claims the price hike will be the fault of pricier raw materials working their way through supply chains. Bill Selesky, an analyst covering Ford at Argus Research, an investment research firm in New York, told the Consumer Reports that prices for vehicles could go up by as much as 10 percent next year.
"There will be little effect for consumers in 2018, but they may begin to feel the impact in 2019 and 2020," said Selesky. "What would happen in the mid-to late term is that prices could rise from five percent to 10 percent, and these are numbers that make people open their eyes and take notice."
There are a lot of factors, though, that still need to be worked out. But, if you're in a market for a new vehicle, now might be the best time to buy. "If you think you're in the market, then you might want to buy right away," said Dan Ikenson, director of trade policy studies at the Cato Institute. "Demand for autos might be artificially inflated and drive up prices anyway."
Whatever tariffs do go into place will take months to impact prices of cars for a few reasons. One, according to Consumer Reports, involves countries that would want to see how the tariffs specifically affect them. If the tariffs financially affect countries, they could retaliate, claims Selesky. That's in addition to supply chain logistics and contracts that automakers have already signed, which could also impact future prices.
Still, Consumer Reports warns that the tariffs could have a ripple effect on the economy. Steel and aluminum are used in everything from airplanes to appliances and even infrastructure. So prices of cars aren't the only things that could increase.