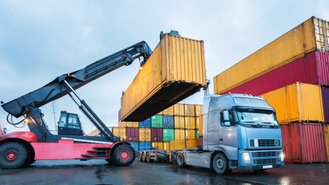 Since entering office, immigration has been one of the major items that President Trump has attempted to overhaul. In a similar move to the one Donald Trump took with China, the president has threatened to slap up to a 25 percent tariff on goods from Mexico. The threat is one that's based on illegal immigrants entering the U.S. from the country.
In tweets earlier this week, President Trump took to Twitter to announce his plans that would see the tariffs start at 5 percent on June 10 and increase to 25 percent on October 1, reports The Detroit News. The tariffs would come to a halt if and when illegal immigration were to come to an end.
While the tariffs haven't gone into effect yet, the news isn't good for automakers, as the majority of brands have factories in Mexico. As the outlet points out, the largest automakers, which include Volkswagen, Toyota, and Ford, lost $17 billion in market value just a day after the tweets. Things didn't look good for the Bloomberg World Auto Manufacturers Index either, as that figure fell by 2.2 percent, matching a low point that last occurred in July 2016.
Global brands aren't the only ones that will be affected by Trump's proposed tariffs. General Motors, Ford, and Fiat Chrysler Automobiles will feel the effects, too. As The Detroit News points out, the Chevrolet Silverado and the GMC Sierra are built in Mexico. Ram's full-size pickups, which are the brand's most successful models, are built in the country, too. Toyota, Volkswagen, Nissan, Mazda, Mercedes-Benz, and BMW are other automakers that would be impacted by the tariffs.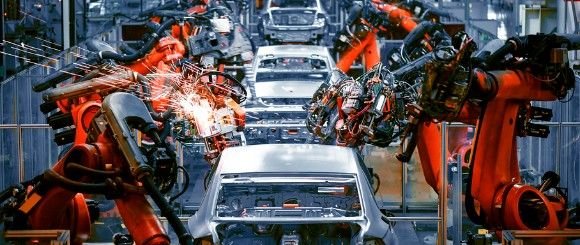 To put it plainly, a 25 percent tariff on goods imported from Mexico would put the automotive industry in a tailspin. Emmanuel Rosner, an automotive analyst for Deutsche Bank, believes that the tariff, which would be worth $86.6 billion every year, "could cripple the industry and cause major uncertainty," reports The Detroit News.
While the proposed tariffs aren't good for automakers, they're really bad news for consumers. USA Today claims that at 5 percent, consumers won't see an increase in pricing. But at 25 percent, prices for vehicles will skyrocket. The outlet's math pins a $30,000 car that's imported from Mexico to carry an extra $7,500 in duties.
Automakers could try to absorb as much of the duties as possible, but it's unlikely that they would carry the burden for an extended period. With cars carrying higher price tags than ever before, the tariffs would see consumers pay, on average according to Deutsche Bank, an extra $1,300 per vehicle. Car parts would also see an increase in pricing.