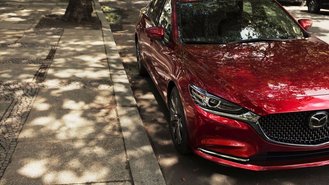 Hot on the heels of the release of the redesigned and turbocharged versions of the Toyota Camry and Honda Accord, Mazda announced on November 15 that an updated version of the Mazda6 sedan will make its debut at the Los Angeles Auto Show on November 29. The revised sedan will come with new safety features, tweaked styling elements, and most importantly, a turbocharged engine.
That engine, a 2.5-liter, turbocharged four-cylinder first debuted in the Mazda CX-9 crossover, where it pumps out 250 horsepower and 310 pound-feet of torque. While Mazda hasn't announced the turbo's output in the updated Mazda6, if the CX-9's figures make the trip to sedan land, the 2.5 would be among the segment's most powerful engines. At 250 hp, it's largely even 2.0-liter, turbocharged four-cylinders in the Honda Accord (252 hp), Ford Fusion (245 hp), and Hyundai Sonata (245 hp), while easily besting all three in terms of torque output. That said, we'd expect Mazda to dial back the 2.5-liter's output in favor of better fuel economy (and because 310 lb-ft of torque through the front wheels is a torque-steering nightmare).
The 6's current 2.5-liter four-cylinder also gets some love as part of this refresh. Output remains fixed at 184 hp and 185 lb-ft, but now features a cylinder deactivation system for improved fuel economy. Currently, the 2.5-liter motor, which is paired to a six-speed automatic transmission, is capable of getting up to 27 miles per gallon in the city and 35 mpg on the highway.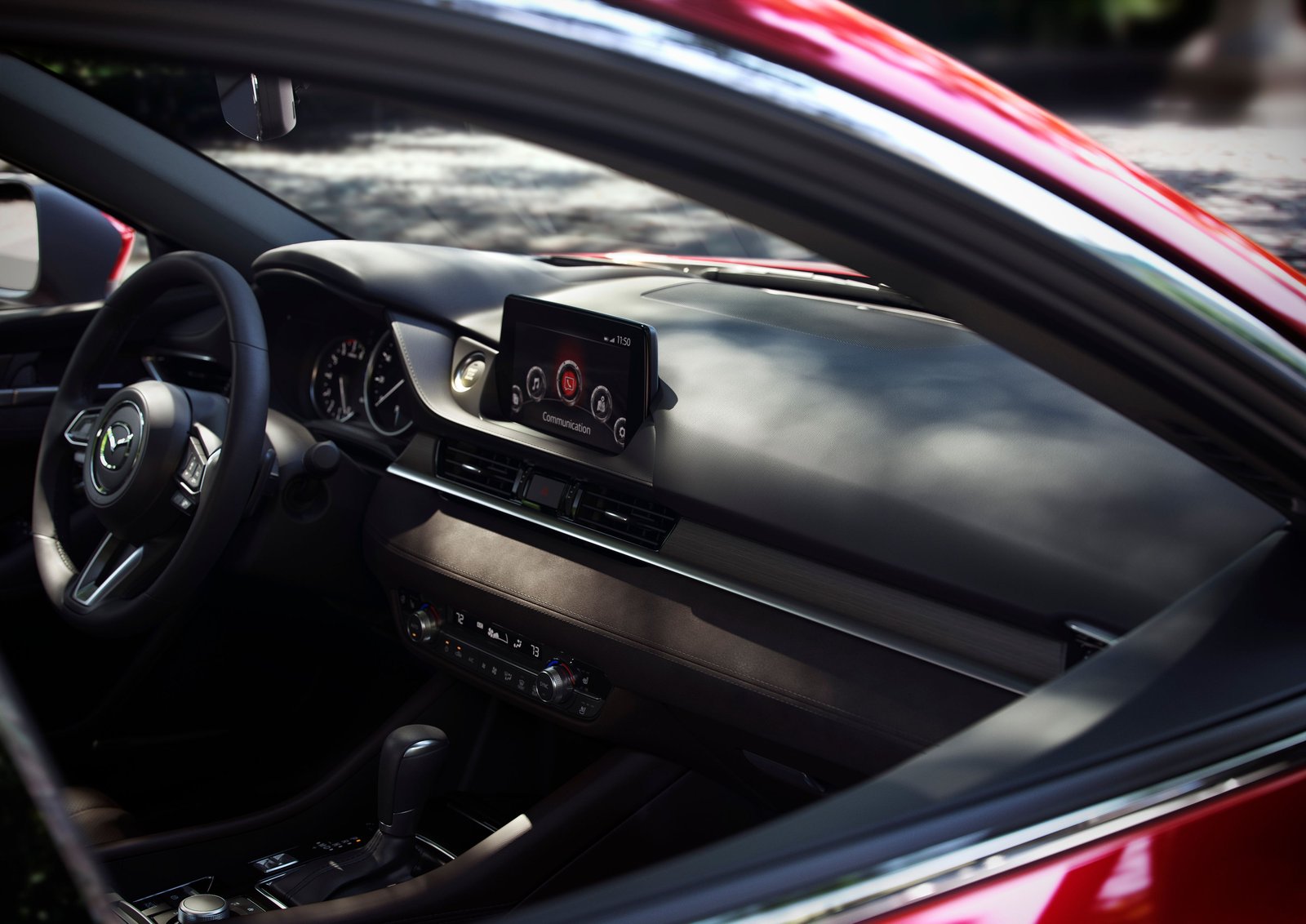 The other major addition to the Mazda6 is the addition of an adaptive cruise control system that's capable of coming to a complete stop and setting off again and a 360-degree view monitor.
Changes have also been made to the exterior and interior of the Mazda6, but they appear to be minor. On the outside, we can spot a new grille and headlights, which look like they've been carried over from the Mazda CX-5. The interior now features Japanese Sen Wood, which, as the automaker claims, is used in Japanese furniture and instruments.