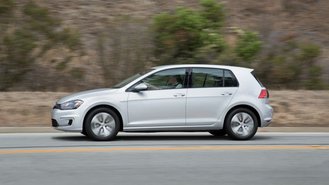 Volkswagen just can't catch a break these days, and it's earned every bit of it. First it was caught cheating the emissions systems designed to help this planet survive while still satisfying our need for petroleum-burning people haulers. Then, it got slapped with a $46 billion lawsuit by the department of justice. Now, a new report from Automotive News claims that the German automaker has been withholding documents from the U.S.
According to the report, a source close to the lawsuit claims that Volkswagen officials are "withholding emails between its executives and other communications regarding the emissions scandal." The source continued by stating VW is using German law to rationalize its refusal to turn over these documents. It's gotten to the point that even high-ranking officials, like Connecticut Attorney General George Jepsen, are putting the German automaker on blast for its refusal to release these documents.
Volkswagen hasn't admitted to the withholding of documents, but it also hasn't exactly denied it, either. According to the Automotive News report, a VW spokesperson said, "We are in permanent exchange with U.S. authorities and are cooperating closely with them. We are not commenting on ongoing investigations" when asked about the missing emails.
Since the investigation started, we haven't seen a huge drop in sales in the U.S. for the brand, which is quite a surprise. On the flip-side of that equation, here in the U.S., diesel vehicles are not a huge portion of the market. In the rest of the world, where diesel are more popular, VW has seen sales plummet.
We'll continue monitoring the lawsuit against VW and bring you more info as it becomes available.