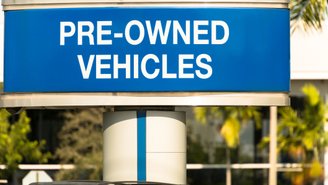 The coronavirus continues to rage across the United States, as the total number of deaths, according to Johns Hopkins University & Medicine, recently topped 194,000 in the country. While restaurants, schools, and auto dealerships are open, there's still a lot of uncertainty surrounding the pandemic. The uncertainty and the new normal that we've all come to accept with COVID-19 continuing to linger are driving consumers to purchase used cars.
According to The New York Times, consumers are looking to trade in their old cars for newer, used cars instead of purchasing a new vehicle. The outlet details a few reasons for this, including not wanting to use public transportation and ride-sharing services (like Uber and Lyft), wanting to save money during over job loss fears, having a difficult time finding a new vehicle, and being worried about an uncertain economy. Together, these factors have increased the demand, as well as the prices of used cars.
The NYT article, citing information from Edmunds, claims that the average value of used vehicles increased by more than 16% in June. According to data from the Bureau of Labor Statistics, the Consumer Price Index for All Urban Consumers (CPI-U) rose 0.6% in June and July thanks to the sharp rise for used vehicles, which accounted for over 40% of the index's increase. Looking at used cars and trucks alone for July and August reveals an increase of 2.3% and 5.4%, respectively, for the CPI-U. Despite the increase in pricing, car dealers sold an abnormally high number of used cars. In June, 1.2 million used vehicles were reportedly sold, which represents an increase of 22% from 2019 and is the highest figure since 2007.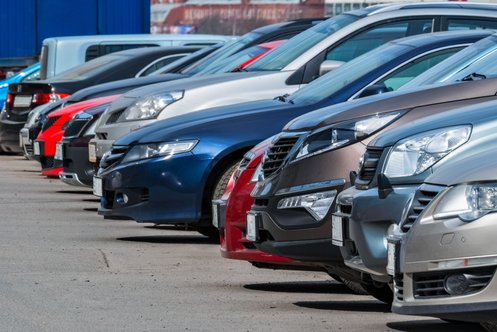 With the coronavirus hanging around and having no signs of letting up, we don't think this trend will end any time new. If anything, the used car market will continue to see increased demand as new, more expensive 2021 models, which have been delayed because of the virus, make their way onto dealer lots. Additionally, automakers are offering excellent incentives on CPO vehicles this month, further sweetening the incentive to go with a used car. With new vehicles in limited supply on dealer lots, automakers have either taken away the generous incentives on new vehicles or finding a vehicle eligible for great incentives may be difficult.
Additionally, as the NYT article points out, used cars that are only a few years old come with a lot of the same features as brand-new ones on dealer lots. With new, 2021 models hard to find because of factory closures that occurred earlier this year, many consumers are willing to compromise with a used vehicle at a more affordable price that may have fewer new features.
For consumers, this means they'll have to act quickly if they see a used model they're interested in on a dealer lot. A dealer The New York Times spoke with stated that a used Honda Pilot was on the lot for a few hours before being sold. For consumers with a used vehicle to sell or trade-in, it's a good time as any to head to a dealership, as they're willing to cut larger checks to get more used inventory.