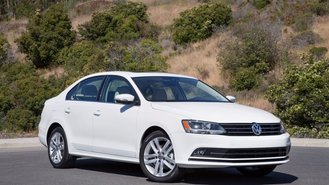 Another day, another Volkswagen dieselgate update. This time, however, it is Volkswagen—and supplier, Bosch—that's fighting back. According to a Reuters report, the two companies are battling a request for documents sent to U.S. investigators by European investors and vehicle owners.
According to the report, these folks are requesting access to the more than 20 million pages of documents that Volkswagen AG and Bosch have turned over to investigators. It is not yet known what investors want with the documents, but they include Italian consumer association Altroconsumo, Wolverhampton City Council, and the Dutch Settlement Foundation.
Volkswagen calls the request for access to the documents "blatantly overbroad" and noted that German authorities have already rejected such requests under the belief they would undermine investigations. Bosch, on the other hand, claims that the requests were filed incorrectly and that they would reveal "competitively sensitive" information to the general public.
The government has yet to announce whether it'll release these documents or not; but what may protect VW and Bosch—for now, at least—is the fact that it's unlikely until to make public any documents until the investigation is complete.
Stay tuned for updates.
For those still looking to get a great deal on a new Volkswagen, despite all this scandal stuff, there are plenty out there. One of the best is the 36-month lease on the 2016 Volkswagen Jetta 1.8T S, which runs just $159 per month with $1,999 due at signing. In addition to the great lease deal, all 2016 Jettas have amazing manufacturer-to-cash incentives and 0 percent APR for up to 60 months (0.9 percent up to 72 months).