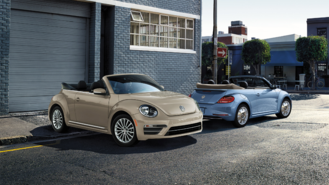 After roughly 69 years of being on sale in the United States, Volkswagen is ending production of the Beetle in 2019, citing a move toward electrified vehicles as the main reason for the decision. To mark the end of the iconic model, VW has introduced two new Final Editions.
The Final Edition SE and SEL both will be available as both a coupe and convertible and take some inspiration from the 2003 Ultima Edicion (last edition) models, which were only available in two colors: beige and light blue. As a way of tipping their caps to the last edition models from 2003, the new Final Editions are available in Safari Uni (beige) and Stonewashed Blue (light blue), along with three other shades.
In addition to the unique paint schemes, the Final Edition SE will come with chrome trim, heated washer nozzles, 17-inch wheels with a 15-spoke design, and body-color exterior mirrors. Coupe body styles also come with a sunroof. The Final Edition SEL add Bi-Xenon headlights with LED daytime running lights, LED taillights, 18-inch wheels, and fog lights into the equation.
Volkswagen has also made changes to the interior, where Final Editions get a leather-wrapped steering wheel with a unique "Beetle" clip, stainless steel pedal caps, a bespoke beige color dashpad, unique upholstery, and three-color ambient lighting. SE models have leatherette seats with a rhombus pattern, while SEL models come with leather seats with diamond stitching.
Regardless of what Final Edition you go with, power comes from a 2.0-liter four-cylinder engine that makes 174 horsepower and 184 pound-feet of torque. The motor is paired with a six-speed automatic transmission as standard. Pricing for the Final Edition SE coupe starts at $23,940 (prices include the $895 destination fee). The SEL coupe costs $26,890. Opting to get a convertible raises the price by $4,250 for the SE convertible and $4,000 for the SEL model.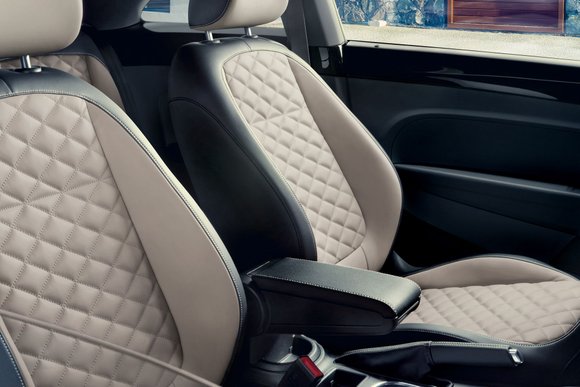 According to Volkswagen's figures, sales for the Beetle are down by 2.2 percent for the first eight months of 2018 compared to last year. Volkswagen has sold a total of 11,151 units of the Beetle so far in 2018, which is down from 11,404 over the same time frame from 2017.
The decision to end production of the Beetle also has something to do with Volkswagen's move to come out with more electric vehicles. "As we move to being a full-line, family-focused automaker in the U.S. and ramp up our electrification strategy with the MEB platform, there are no immediate plans to replace it," said Hinrich J. Woebcken, President and CEO, Volkswagen Group of America, in a statement.
While it's sad news for Beetle fans, Woebcken also added, "Never say never," which means that we could see the model return as an electric model.