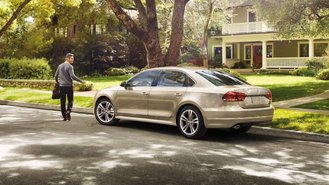 After the massive Takata and GM ignition switch recalls, safety is at the top of the minds of both manufacturers and consumers. The most recent recall was Fiat-Chrysler Automobiles' (FCA) heavily-publicized software recall/update. The trio of recent recalls set the table for today's news: the world's newly re-crowned No. 1 automaker, Volkswagen, will roll out a plethora of new active safety features to their entire 2016 model lineup. As it stands today, only the $42k+ 2015 Volkswagen Touareg offers the upcoming safety suite.
Safety Upgrades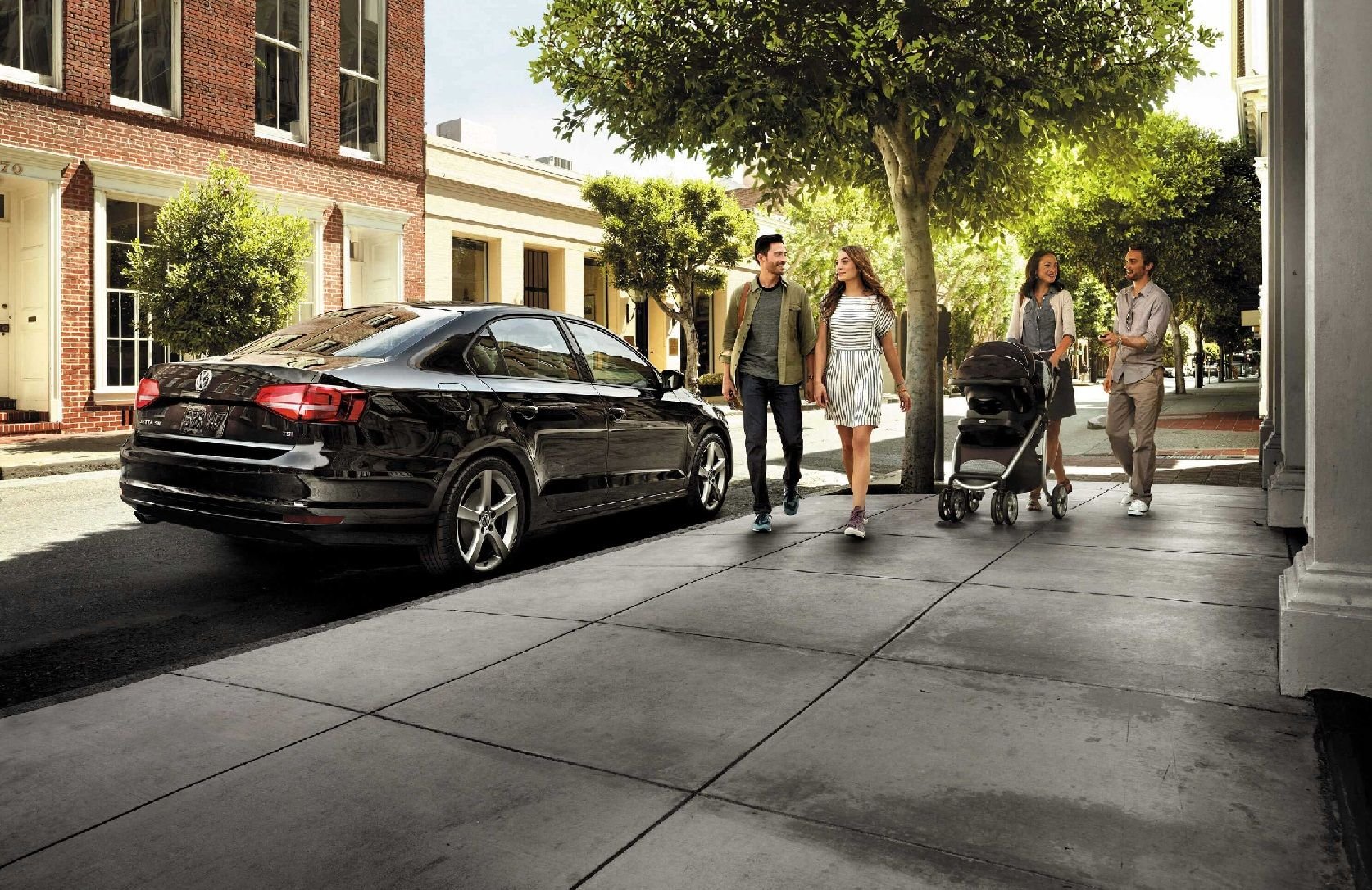 For 2016, the everyman will have the opportunity to outfit their Jetta, Passat or Golf with safety features like adaptive cruise control, blind-spot monitoring and automatic braking--the latter of which will bring models like the 2016 Volkswagen Jetta down to a stop from up to 18.6 mph to prevent an accident. Volkswagen will offer the features in all of their models. The features will be bundled together and cost between $695 and $1,495. The price is well worth it. In addition, VW will make rearview cameras standard equipment on the majority of their models.
In-Car Tech Upgrades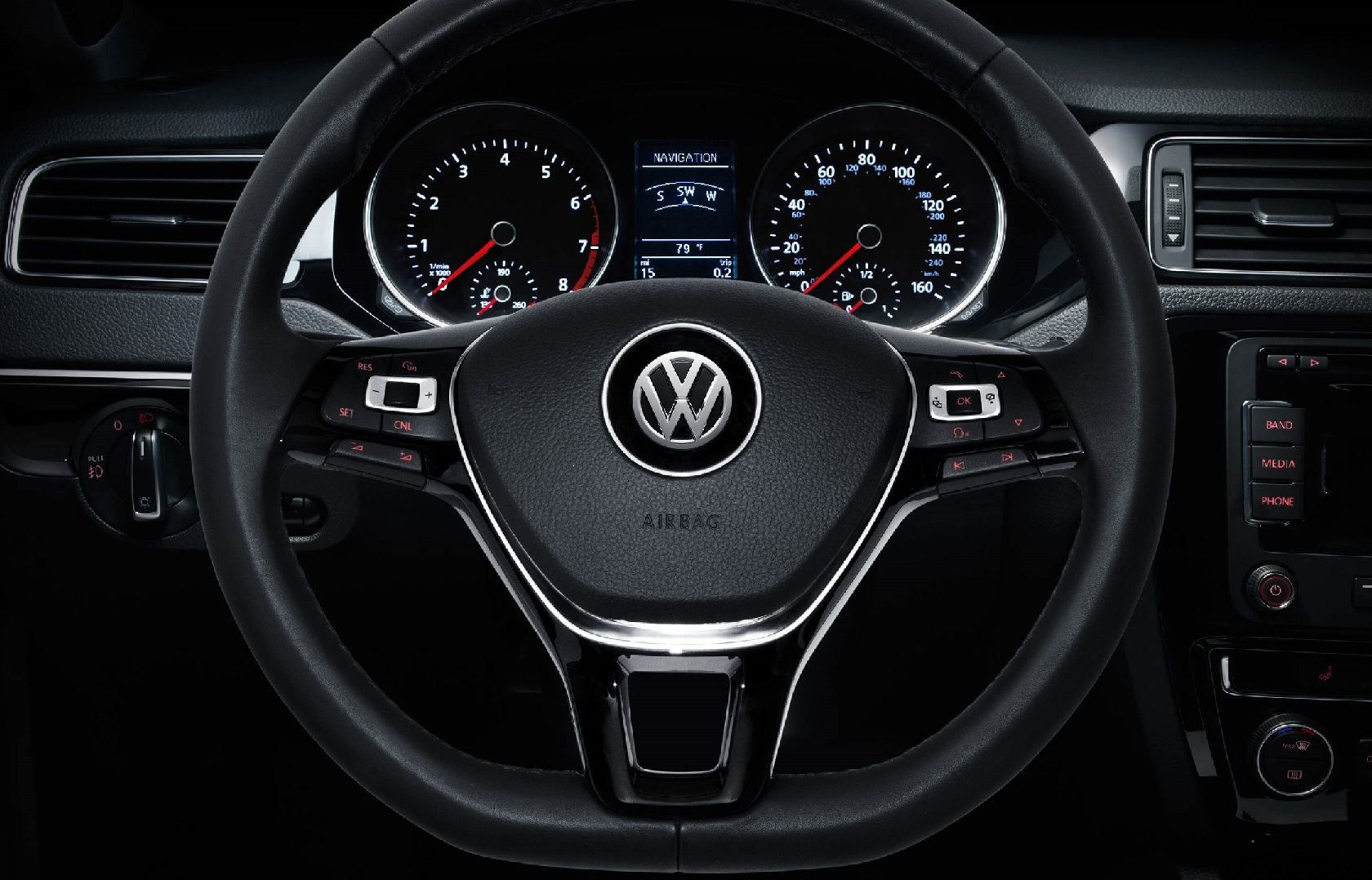 Safety's not the only upgrade to hit the 2016 Volkswagen lineup. The models will also receive upgrades in the form of infotainment and convenience tech. New 2016 VW models will come with touchscreen-based infotainment systems. Models like the Jetta, Beetle and Tiguan will come standard with a 5.0-inch screen with the option to upgrade all the way up to a 6.5-inch display. The larger display will also support Apple's highly-touted CarPlay interface and Google's Android Auto.
Deal on 2015 or Wait for 2016?
If you're in the market for a Volkswagen, you might want to wait for the 2016 model versus selecting a 2015 model. If you can't wait but still want the safety features, see our comparable recommendations below. That being said, there are some decent deals on the current VW models, including some outstanding lease specials and low APR financing for those who qualify.
Can't Wait?
If you can't wait and would like to buy a vehicle within the next couple weeks, you can always opt for one of vehicles which competes against the VW models--but still has the safety features mentioned above.
All of the following vehicles all have the option of getting the three safety technologies: Forward Collision Warning, Automatic Braking and Lane Departure Warning.
Sedan
2015 Chrysler 200 Deals & Incentives »
2016 Mazda Mazda6 Deals & Incentives »
2015 Mazda Mazda3 Deals & Incentives »
2015 Subaru Impreza Deals & Incentives »
Crossover
2015 Honda CR-V Deals & Incentives »
2015 Jeep Cherokee Deals & Incentives »
2015 Subaru Outback Deals & Incentives »
2015 Subaru Forester Deals & Incentives »
Wagon
2015 Subaru Impreza Deals & Incentives »
2015 Subaru XV Crosstrek Deals & Incentives »
2015 Toyota Prius Deals & Incentives »
Source: IIHS