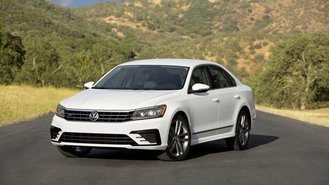 Volkswagen CEO Martin Winterkorn resigned today following claims of company rigging of diesel emissions software affecting up to 11 million vehicles worldwide. In a statement released this morning, Winterkorn said "Volkswagen needs a fresh start- also in terms of personnel. I am clearing the way for this fresh start with my resignation."
The issues came to light last Friday with allegations by the EPA that Volkswagen had installed software specifically designed to provide false emissions readings in its bestselling diesel models. Roughly 482,000 affected vehicles sold in the U.S. were identified with model years ranging from 2009 to 2015.
Learn more about which models are affected and what it means>>
Short-term effects
The immediate effects on VW have been incredibly severe, with the company reportedly losing over $26.7 billion in value so far this week as investors panic. The scandal has called into question the automaker's claims about the exceptional efficiency and performance of their so-called "clean diesel" technology.
VW faces potential fines amounting to billions, with some estimates as high as $18 billion. VW says it has already set aside $7.3 billion to help address recall costs.
Bloomberg today reported that VW has hired U.S. law firm Kirkland & Ellis to help manage the growing scandal. The law firm previously led petroleum company BP's defense following the 2010 Deepwater Horizon disaster considered to be the worst offshore oil spill in U.S. history.
The worst possible time
Diesels have offered a good alternative to green car buyers looking for efficiency with driving characteristics not available from hybrid and electric vehicles. The scandal comes at arguably the worst possible time because VW has halted the sale of outgoing 2015 models when incentives are at their highest. The issue has also prevented the sale of nearly all of the automaker's 2016 diesel lineup.
Learn how the diesel issue is preventing access to some of this year's best deals>>
Near-term outlook
Thus far, there have been no reports of similar rigging from competing automakers. BMW and Mercedes-Benz feature diesels across multiple models, though there has been no evidence of similar activity. However, the current scandal has the potential to widen and bring diesels under greater scrutiny by regulators.